Rosaine N Yegbemey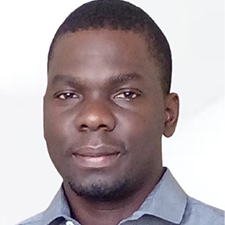 ryegbemey(at)3ieimpact(dot)org
Research Fellow
Rosaine is a 3ie research fellow and an Assistant Professor at the Department of Rural Economy and Sociology of the Faculty of Agronomy, University of Parakou, Benin.
His research and teaching interests include impact evaluation, monitoring and evaluation systems, mixed-methods research and climate change adaptation. His regional focus is on West Africa.
Rosaine has been a consultant and advisor for the National Agricultural Research System of Benin, the Africa Rice Center, the World Bank's Gender Innovation Lab, Care Canada, TechnoServe Benin, the GIZ, the United Nations Development Programme in Benin, 3ie and the Center for Evaluation and Development (C4ED), among others.
He has led a number of studies, including impact evaluations, funded by organizations such as the Council for the Development of Social Science Research in Africa (CODESRIA), the International Foundation for Science (IFS), the Alexander von Humboldt Foundation (AvH), the West African Science Service Centre on Climate Change and Adapted Land Use (WASCAL), and the Partnership for Economic Policy (PEP).
He has published in leading journals, including Land Use Policy, Agronomy for Sustainable Development, Climate Risk and Management, Climate and Development, Renewable & Sustainable Energy Reviews, and Agricultural Systems.
He holds a PhD in Agricultural Economics and Rural Development from the University of Giessen, Germany.
Yegbemey RN, Adimi EBO, Dassoundo-Assogba J, Djebbari H, Abidoye Babatunde (2021): Contract farming-based training and inputs intervention for soybean producer in Benin: experimental study of the gender-differentiated impact on knowledge and productivity. WP presented at the 55th Annual Conference of the Canadian Economics Association (CAE 2021) held on-line June, 3rd-5th, 2021
Yegbemey RN (2020): Farm-level land use responses to climate change among smallholder farmers in northern Benin, West Africa, Climate and Development, DOI: 10.1080/17565529.2020.1844129.
Yegbemey RN, Aloukoutou AA, Aihounton GBD (2020): Impact Pathways of Weather Information for Smallholder Farmers: A Qualitative ex ante Analysis. Africa Development / Afrique et Développement, 2020, Vol. 45, No. 4, pp. 133-156