How to get people to wash their hands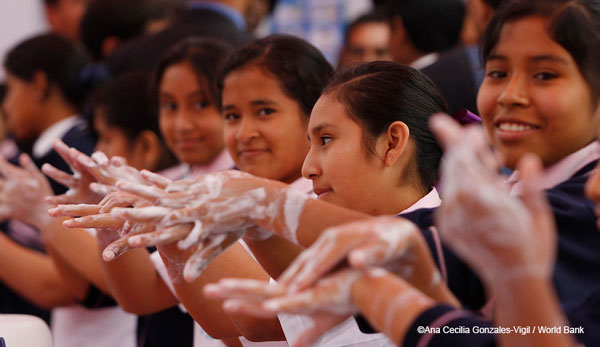 If you've been following international news recently, you've likely been inundated with the message: 'Wash your hands!' But not everyone is tuned in to public health messages, nor is such information always effectively communicated to vulnerable communities. And although the global pandemic will eventually pass (fingers crossed!), the need for good hygiene practices will not. So what interventions get people to wash their hands more?
Simply telling people to wash their hands does seem to induce more people to do so — but it also appears to only be a short-term behavioral change.
The strategy that most consistently improved hygiene behavior like hand-washing and latrine usage, at least in low-and middle-income countries, seems to be a 'community-based approach,' which involves joint decision-making about sanitation issues.
Now, these findings are definitely not from the context of a pandemic. People are probably washing their hands more anyway, because they don't want to get sick. And the community meetings mentioned in the previous paragraph would be very unwise at this moment. (As I type this, any such gathering would be banned in my state.) Nonetheless, there may be insights that we can derive that also are salient in the current situation.
Our evidence comes from one systematic review which combines the results from numerous studies around the world. This approach provides stronger evidence than relying on a single case, where idiosyncratic issues can affect program outcomes. The review, which 3ie funded, includes data from 70 studies on a variety of sanitation programs from low-and middle-income countries, primarily in South Asia and Sub-Saharan Africa.
The review shows that in low-and middle-income countries, community-based approaches have been effective at getting people to wash their hands with soap, in addition to encouraging latrine usage and reducing open defecation.
So what is it about these approaches that make them effective? They typically involve people being invited to meetings to discuss and share in decision-making on sanitation issues. These meetings are often combined with the provision of infrastructure (like latrines or water pumps) or household supplies (like disinfectant tablets or water-storage containers). They also tend to take place over longer time periods, often several months. Often the meetings are led by a trained facilitator, and it seems the programs are more effective if that facilitator comes from the community itself.
While the in-person meetings should be avoided during the current crisis, some measures could be implemented to mimic many of the ingredients of the community-based approach. Water and soap could be made available at key locations, along with a community facilitator who could explain the importance of handwashing, demonstrate proper technique, and encourage social distancing in the line-up.
The review finds that promotional campaigns have short-term effects on hand-washing behavior but that these changes are not sustainable in the long term.
Furthermore, it finds that incorporating elements of psychosocial theory into sanitation interventions and messaging is a promising approach. These interventions specifically address behavioral factors, like knowledge, feelings, and social pressure, based on psychosocial theory. For example, do people know that soap kills germs? Do they feel that they have any control over whether they get sick? Is there social pressure in the community to wash hands? One framework that incorporates these elements is the Focus on Opportunity, Ability and Motivation (FOAM) approach. Thus far, these approaches have primarily been studied in small-scale interventions, so the next step will be to see how they scale up.
While we've been discussing these approaches one at a time, they can also be implemented simultaneously. The 3ie-funded review's authors conclude that combining different strategies is likely to be more effective than any single approach.
For more information about this review, the full 3ie-funded study and a shorter summary are here .Beyond these studies, hundreds of other systematic reviews and thousands of impact evaluations are available in our newly-updated Development Evidence Portal.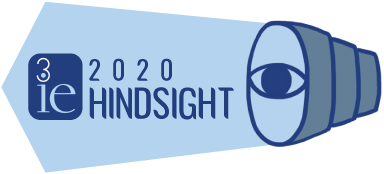 This blog is part of our campaign 2020 Hindsight: What works in Development. Learn more about the campaign and read past blogs here.