How sanitation collectives in India help the marginalized earn livelihood and respect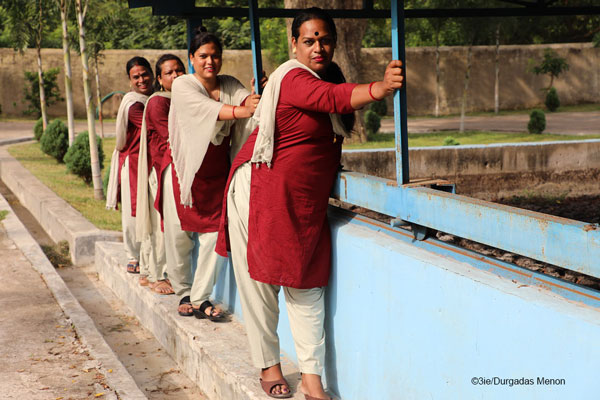 Deepa (name changed), a 36-year-old transgender woman, had to flee her home in southern India when she was 18. She came to Delhi and subsequently underwent sex reassignment surgery. Recalling her days in the capital, she says, "I used to beg in trains and at traffic signal junctions for survival. During marriages or other celebrations, I would go to people's houses demanding money". She further adds, "Society treats us with disdain because of who we are and what we do. However, lack of viable job opportunities forces us to resort to these methods of earning a living".
When Deepa returned to her hometown, her family refused to maintain ties with her, and the community members ridiculed her. She had to again resort to begging and dancing at weddings due to the dearth of opportunities.
In early 2020, a government official approached Deepa and other transgender people living in her area to form a collective. Soon, their collective 'Shakti', was asked if they would want to engage in sanitation work — overall management, maintenance, and cleanliness of the community toilet. Deepa says, "This opportunity came at a very bleak time for us. COVID-19 and the impending lockdown impacted our source of income. We had no money and no work and were apprehensive about the future. As soon as the officials approached us, we decided to take up this work."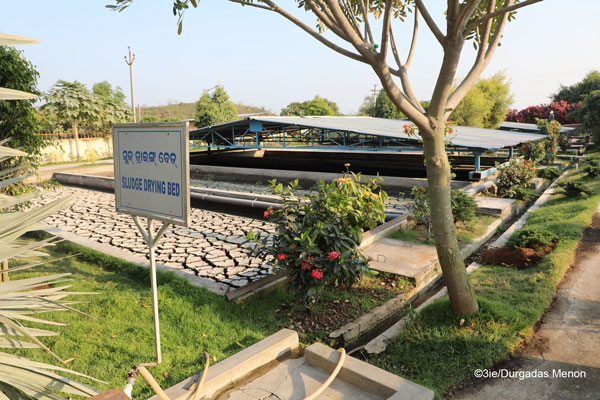 Deepa is referring to the sanitation-linked livelihood opportunities being offered by several state governments. In 2018, the Indian government issued Swachh Bharat Mission and the Deendayal Antyodaya Yojana-National Urban Livelihoods Mission (SBM-DAY-NULM) convergence guidelines. These provided Urban Local Bodies (ULBs) with a roadmap to create livelihoods by collectivizing vulnerable groups and engaging them in sanitation enterprises. Several states have since made strides in working with various types of collectives to operate and maintain sanitation enterprises and for the provision of sanitation service delivery.
In early 2022, 3ie, with support from the Bill & Melinda Gates Foundation and in partnership with several state governments, undertook a learning study to understand the work and experience of various state governments as part of this initiative.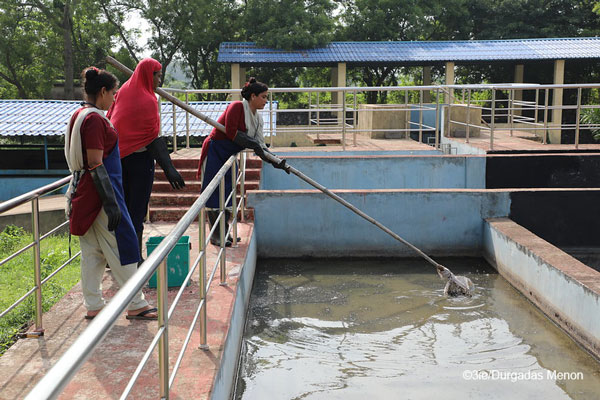 Traditionally, sanitation work has been considered a marginal occupation. The government's engagement with collectives in sanitation work has provided an impetus not only towards improving the urban sanitation infrastructure, but also professionalizing the occupation. Although the program is in its nascent stage and certain challenges remain, it has empowered many like Deepa by providing a stable livelihood opportunity and integrating them into mainstream society.
"When we started, there was a lack of social acceptance among people. However, we continued to work diligently. The government officials regularly interacted with us and gave a patient ear to all our issues. We were trained by the technical support unit of the government on how to maintain the sanitation premises; bookkeeping; wearing personal protective equipment (PPE) kits. Soon, community members started recognizing our good work, especially when they noticed that the sanitation facilities maintained by our collective are much better than even the private ones, and in fact, one of the best in this area".
Efforts to collectivize members from vulnerable communities like transgender people, people with disabilities and women, have provided them a source of livelihood and income at a time of dire need. Although the monthly income is not sufficient to cover entire household expenses, it provides important financial support. Depending on the number of seats (5 to 10) in community toilets, the caretakers, on average, earn around 8000-12,000 Rupees per month.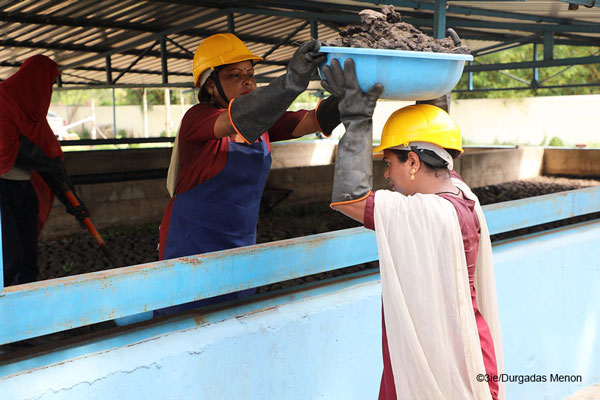 Close association with the government has also given recognition, especially to transgender people, who are now being accepted by society, and even their families.
"I used to earn 20,000-30,000 Rupees per month by begging. But there was no respect or dignity in that. Today, I am proud of my work. My family also visited me after I received the award and they saw my photograph in the local newspaper. We wake up with a sense of purpose every morning, wear our uniform (PPE kit) and go to work. We feel like the respectable people who go to the office daily."
On 19 November 2020, the city's ULB recognized Deepa as the champion of sanitation for her management of the community toilet. When we interacted with Deepa and other members from her collective in early 2022, they were keen on continuing and even exploring new entrepreneurial models as a collective in the sanitation value chain. Looking at their success, others from their community have also collectivized and are engaging in sanitation activities like solid waste management and faecal sludge management plants within the city.
Despite its many advantages, this work is not bereft of its challenges. "People often misuse the facilities. Stealing, damaging the infrastructure is commonplace, which increases our running costs. Although the ULB supports the cost of massive repairs and damage, the payment process is usually delayed due to bureaucratic procedures," Deepa explains. The ULB is trying to mitigate the delay in the payment process by issuing government orders and creating bank linkages of the collectives for direct payments. However, the real impact of these interventions is yet to be seen.
This study was funded by the Bill and Melinda Gates Foundation. Stay tuned for the report and the summary of findings.