Launch of 3ie's policy and institutional reform 'Methods Menu'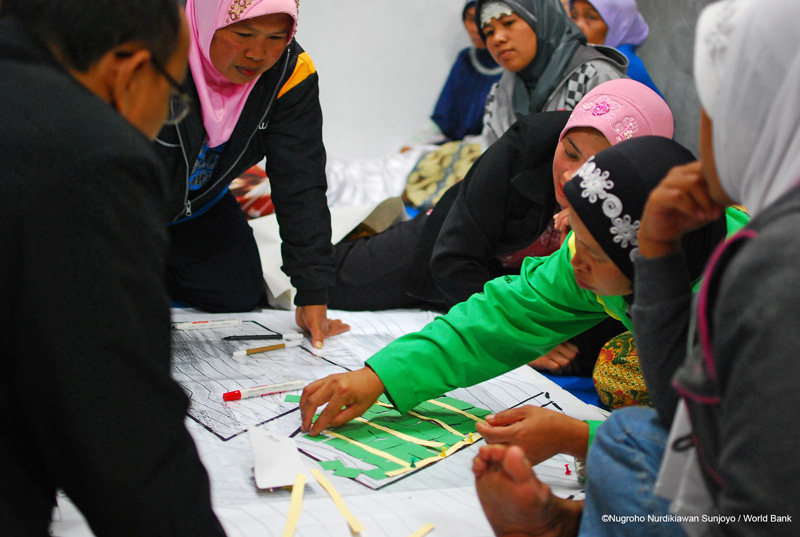 In May 2021, the Millennium Challenge Corporation (MCC) and 3ie began a partnership to advance the learning and knowledge base around the evaluation, design, and implementation of policy and institutional reform (PIR) interventions (read our earlier blog about this initiative). We conducted a scoping review that identified gaps in the way PIR interventions are studied and evaluated, and we are now ready to launch an interactive 'Methods Menu' that aims to address many of those gaps. The menu aims to increase awareness and uptake of complexity-informed and mixed-methods approaches to strengthen the way PIR is evaluated and implemented.
Policy and institutional reforms are often the bedrock of sustainable and transformative development. Strengthening institutional outcomes and country systems capacity can have far-reaching impacts on the efficient and effective delivery of public services and responsive governance. However, evaluating these efforts is often challenging due to complex theories of change, multiple causal pathways, finite influence, and/or measurement limitations.
The PIR Methods Menu fills several gaps identified from our scoping review:
It compiles key methodological guidance and empirical examples into one repository. Our scoping review found that the varied terminologies and disparate definitions of PIR made systematic searches and literature reviews on the topic challenging. Now, users can easily access resources, filtering papers by sector and methods.
It shows users which evidence approaches are appropriate for assessing "merit or worth" at different program cycle stages of PIR. Our scoping review found that a wider variety of methodologies are appropriate for evaluating across multiple stages of the program cycle – from formative stages such as program design, testing, or theory building; to implementation-embedded approaches; to program evaluation. However, these approaches are under-considered in lieu of traditional approaches such as general, unspecified qualitative methods, case studies, and impact evaluations.
It offers evidence approaches based on key PIR programmatic or research questions users might have. There were many evidence approaches with aims that fall outside of attribution. For example, participatory or emancipatory approaches can help advance acceptability, feasibility, accountability, or relevance – these are often important objectives for the success of PIR interventions.
To know more about what the Methods Menu offers, register here for our public launch event on 7 September 2023. The online event will feature an interview-style panel discussion on approaches for PIR at each stage in the program cycle, as well as opportunities for participant feedback and questions.
About the partnership
This collaboration is supported by the Millennium Challenge Corporation, led by the Department of Policy and Evaluation (DPE) Policy & Institutional Reform (PIR) working group and the International Initiative for Impact Evaluation (3ie). The DPE PIR Working Group aims to promote development effectiveness and learning through MCC's improved understanding and engagement with institutions. The partnership with 3ie is one piece of several initiatives. For more information about MCC's PIR working group, please contact Julian Glucroft at glucroftjs[at]mcc[dot]gov.