Media Room
The media room aggregates information on 3ie that can be a useful overview for anyone keen to know more about us, our activities and work. It is a one-stop page to access our videos, news about us and features on our work. Our videos cover a wide range of topics and events related to the evaluation sector, including 3ie seminars, conferences and our How-to video series.
Visit 3ie's YouTube channel to see all videos.
Featured: Evidence, action and impact- the 3ie story
3ie marked its 10th year in the week of 14 May 2018, and we would not have reached this important milestone without your continued support and encouragement. We are incredibly proud of all the collaborations and partnerships that have helped us to further our mission of achieving evidence-informed development. To mark our 10th anniversary, we reflected on the highlights of the last decade. This video charts out 3ie's journey as a funder and a global advocate for evidence-informed equitable, inclusive and sustainable development.
Latest videos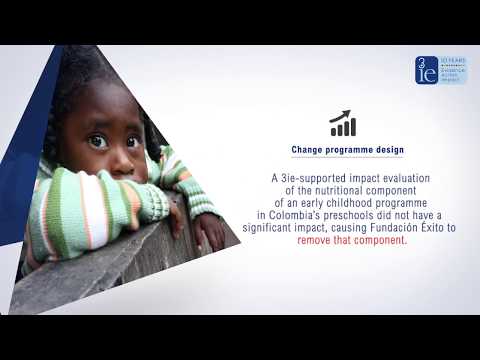 3ie Evidence Impact Stories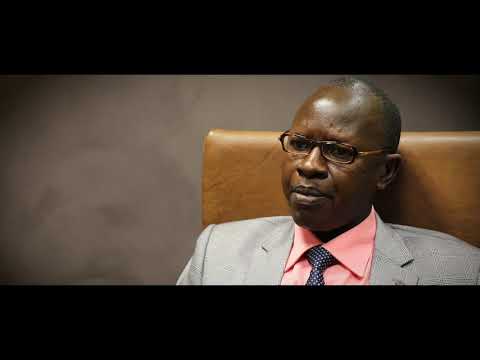 Short video example of evidence use-Uganda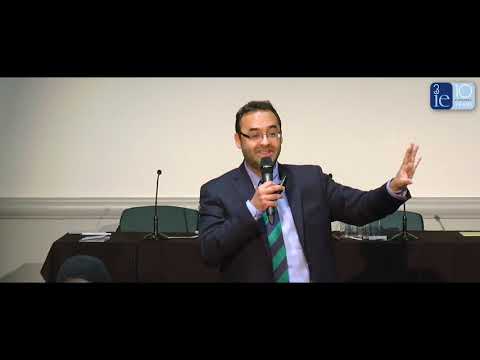 Fifth Howard White Lecture: Institutionalising evaluations at the national level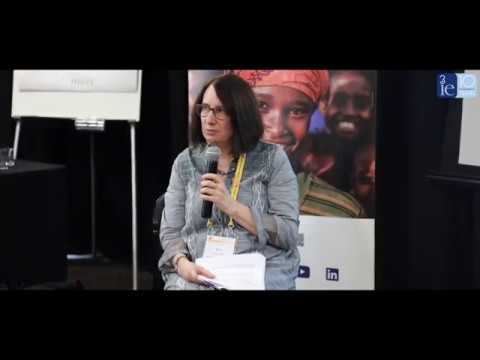 Time's up for evidence that does not address gendered drivers of inequality
3ie's work
Watch these short, easy-to-share videos that highlight the work we do, including, summaries of our programmes, projects and key findings from our latest publications.
What works to improve nutrition and food security in the Sahel? | A short 3ie video
Mapping the evidence on WASH promotion in communities, schools and health facilities
Using a life-cycle approach to target WASH policies and programmes
3ie conferences
3ie organises evidence weeks twice a year in Delhi, London or Washington, DC. These weeks include a public conference that brings evaluators, researchers, policymakers and programme managers together to explore the challenges and opportunities in using high-quality evidence to inform decision-making.
Welcome remarks by Emmanuel Jimenez-3ie London Evidence Week 2018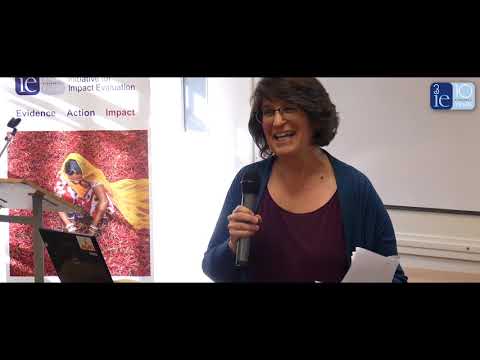 3ie London Evidence Week closing remarks by Ruth Levine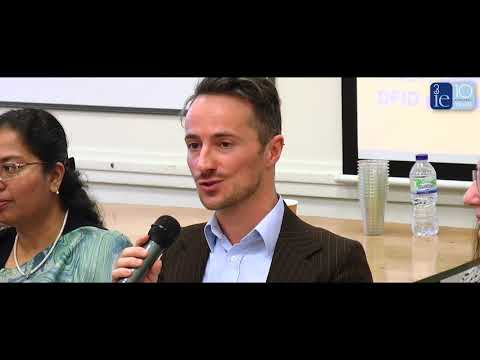 Promoting open access to data and evidence - 3ie London Evidence Week 2018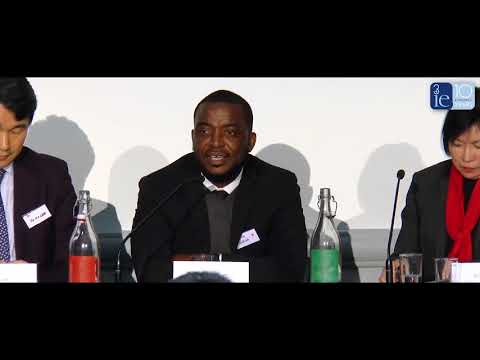 Making an impact on the learning crisis- 3ie London Evidence Week 2018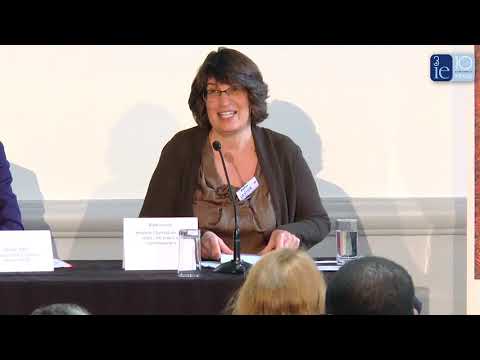 Celebrating 10 years of 3ie and DFID partnership: Keynote discussion
Championing evaluation and evidence use in Africa- 3ie London Evidence Week 2018
Does social protection research help those who need it most?
How-to videos
In these videos, 3ie experts use a simple step-by-step approach for explaining and applying theoretical concepts in evaluation design, implementation and evidence use. Some of these videos are also available in French and Spanish.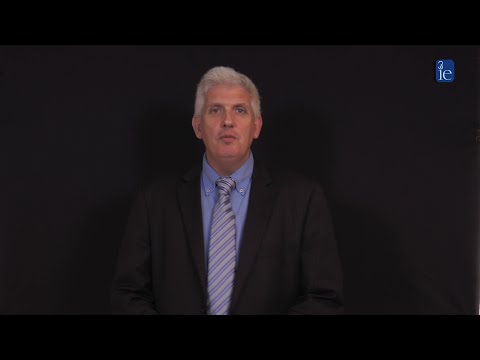 How to build a theory of change for an impact evaluation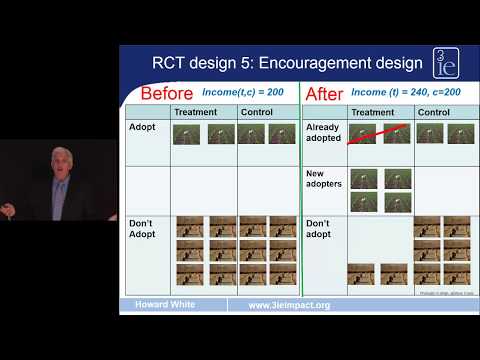 How to design a randomised evaluation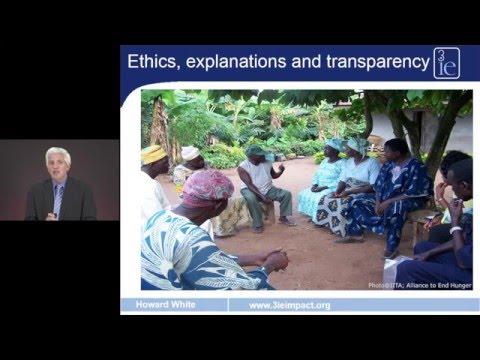 How to manage a randomised evaluation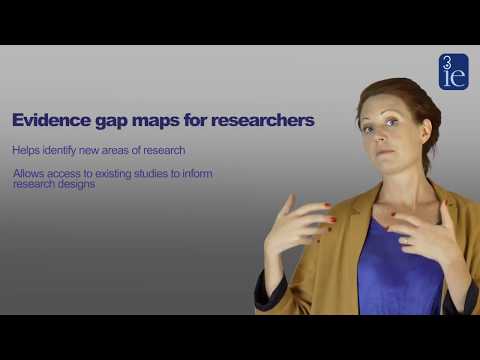 How to use an evidence gap map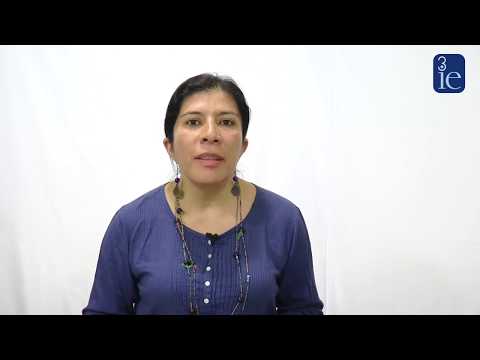 ¿Cómo construir una teoría del cambio? 3ie Cómo - serie de video conferencias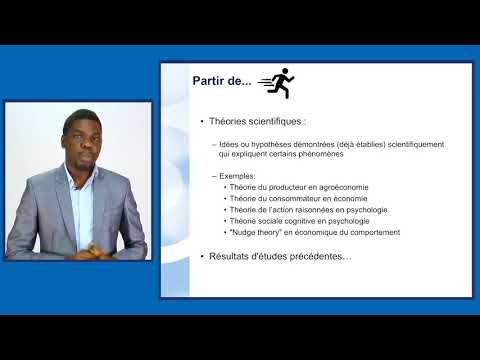 Construire une théorie du changement pour une évaluation d'impact
Howard White Lecture Series
The 3ie Howard White lecture series was established in honour of Dr. Howard White, the founding executive director of 3ie. Howard successfully grew 3ie, from its humble beginnings in 2008, into an internationally renowned global non-profit grant-making organisation that funds policy-relevant studies in a wide variety of sectors. Each year, a selection committee invites a distinguished international development professional to deliver a lecture on a topic related to 3ie's mission and vision.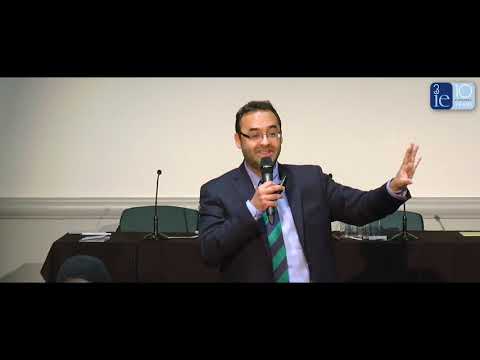 Fifth Howard white lecture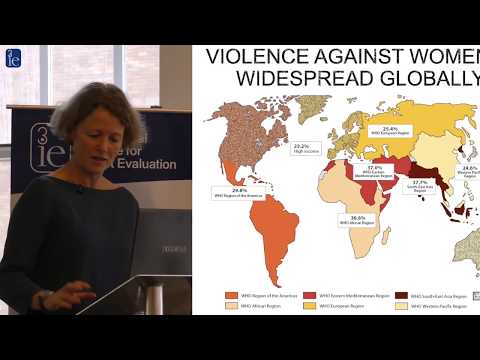 Fourth Howard White Lecture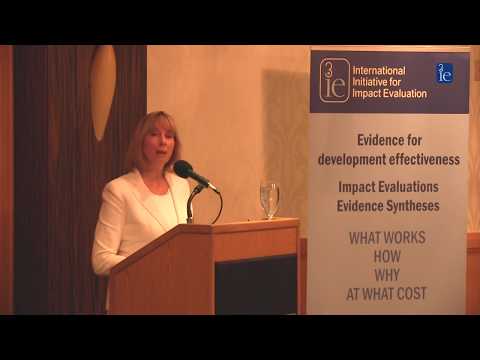 Second 3ie Howard White Lecture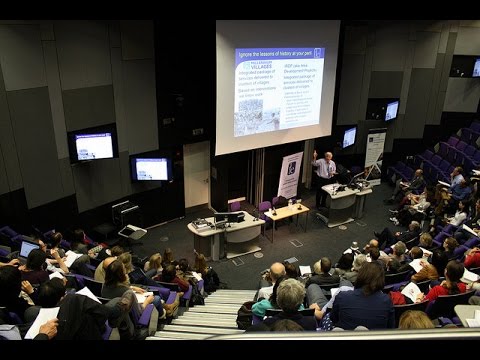 Inaugural 3ie Howard White Lecture