Aquaculture for livelihoods, nutrition and women's empowerment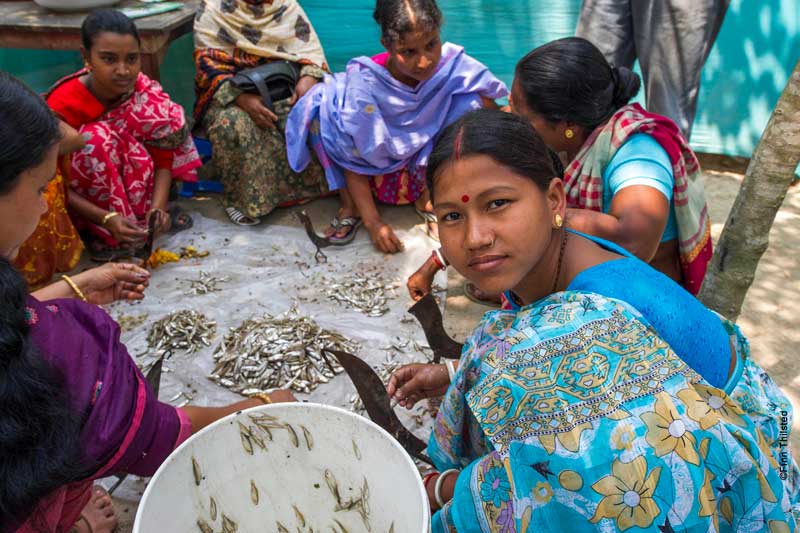 The production and consumption of fish, a nutritious source of food for around one billion people, is rising globally. The bulk of aquaculture – the farming of fish and other organisms in inland and coastal waters – still originates from small-scale farming in developing countries, such as Bangladesh. By providing low income and marginalized communities with livelihoods and food, aquaculture can contribute to several inter-related Sustainable Development Goals.
Under the Aquaculture program, 3ie is conducting mixed methods evaluations and systematic reviews to generate evidence around interventions working with smallholder fish farmers, particularly women, to increase productivity and diversity of their aquaculture activities and promote maternal and child nutrition and women's empowerment.
Blog
Despite recognition of the potential of aquaculture interventions for international development, there is limited understanding of their effectiveness. To fill this gap, 3ie conducted a systematic search and analysis of studies looking into the effectiveness of aquaculture interventions on four main outcome groups: productivity, income, nutrition, and women's empowerment. Here's what we found… Read more
Related content
There are no supported studies.
There are no impact evaluations
There are no systematic reviews
There are no evidence gap maps
There are no replication studies