Innovations in Increasing Immunisation Evidence Programme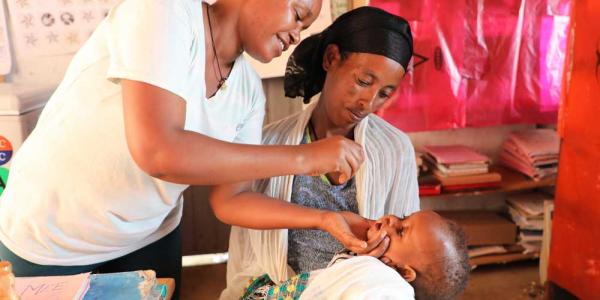 A major challenge in the fight against vaccine-preventable deaths and diseases is the limited evidence available on innovative and successful community-based approaches for expanding immunisation coverage in countries with low or stagnating vaccination rates. To help fill this evidence gap, 3ie is supporting six formative evaluations and seven impact evaluations. This programme is supported by the Bill & Melinda Gates Foundation.
Spotlight: Blog
Ananta Seth and Radhika Menon share some of the key lessons learned from 3ie's immunisation evidence programme. They provide examples showcasing the importance of engaging with a range of stakeholders, and how that informed intervention design, evaluation implementation, and evidence uptake.
Breaking through stagnation: tackling barriers to immunisation coverage
Through our Innovations in Increasing Immunisation Evidence Programme, 3ie is supporting evaluations of innovative technology and approaches to tackle multiple barriers to increasing vaccination in low- and middle-income countries.
Watch our new video to learn more about these studies in Ethiopia, India, Kenya, Nigeria, Pakistan and Uganda

Read the programme flyer to know more about the programme and its impact.
Sharing learning on evaluations of innovations in increasing immunisation
3ie, with support from the Bill & Melinda Gates Foundation, hosted a midterm learning and synthesis workshop on 11-12 July 2017 in New Delhi, India. Participants discussed the challenges associated with implementing technology-enabled interventions in real-world contexts; training front-line health workers with high workloads but limited literacy, skills and exposure to innovations; and experiences with integrating interventions into existing healthcare systems at the institutional and financial levels. To read the workshop report, click here.
Related content
There are no impact evaluations
There are no systematic reviews
There are no evidence gap maps
There are no replication studies