Nutrition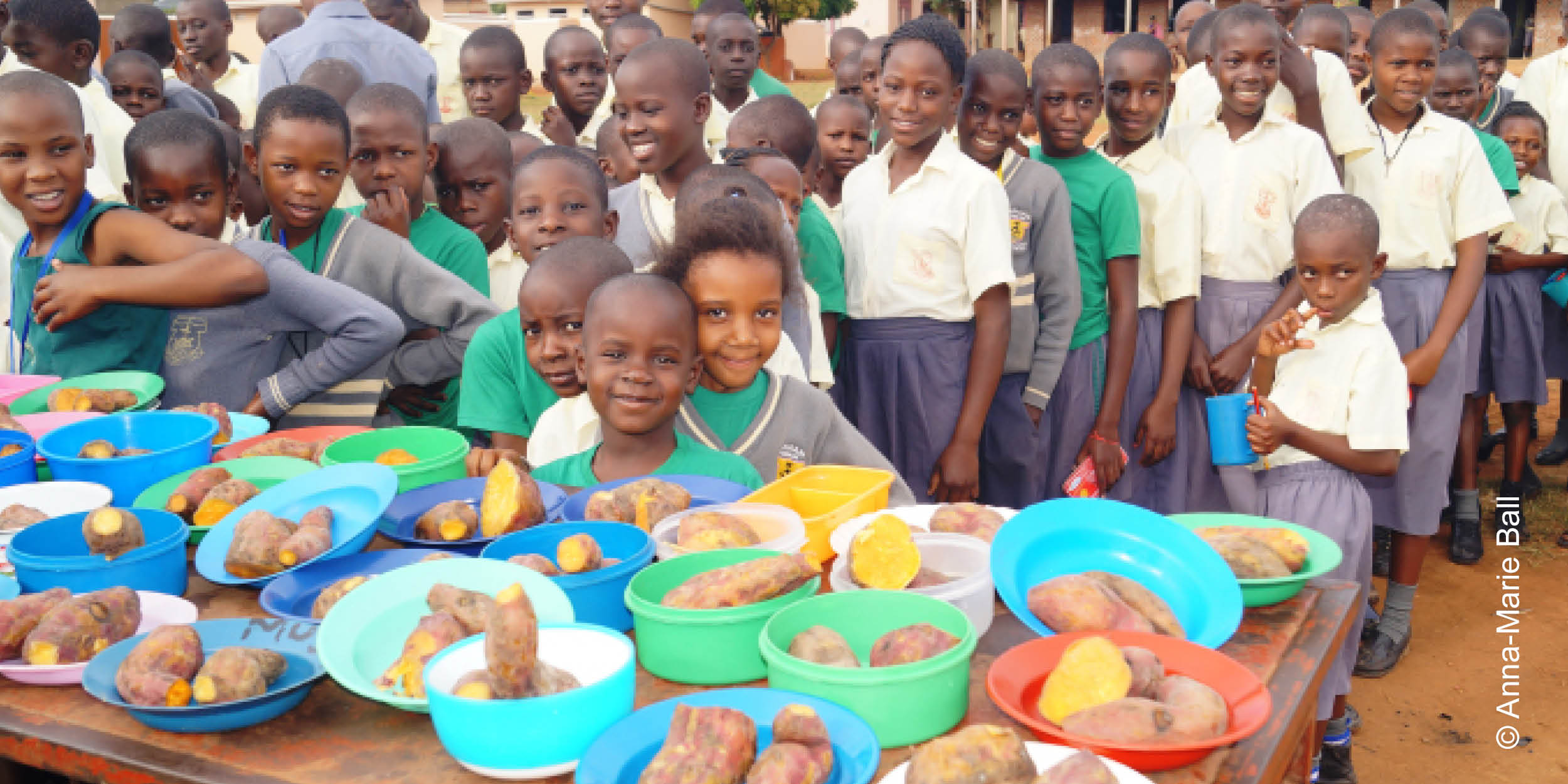 Despite best efforts, significant gaps persist between global nutrition targets and actual achievements. These gaps reflect the well-recognised implementation challenge in nutrition – the gap between knowledge of what works and the implementation of proven interventions to achieve coverage and impact at scale. Implementation science and research can help identify and address challenges to implementation. 3ie and the Society for Implementation Science in Nutrition (SISN), with the support of the Bill & Melinda Gates Foundation, are working together to improve implementation and scaling up of anaemia control programmes for women and children in Kenya and Uganda.
Spotlight: Recent webinar
Improving iron and folic acid supplementation through quality improvement
The Society for Implementation Science in Nutrition facilitated a webinar with one of 3ie's grantees to discuss how they have adapted the effectiveness-implementation type III hybrid design to improve the delivery of iron-folic acid supplementation (IFAS) program within antenatal care for pregnant women in Uganda.
Geoffery Curran, an expert in the methodology, presented the design's distinctive features and factors for those considering engaging in this kind of research. Nathan Tumwesigye, head of the Uganda country team, presented the programmatic context in which the design is being implemented. Watch the full webinar here.
This initiative focuses on improving delivery and uptake of iron and folic acid supplementation (IFAS) in this population through strengthened implementation and by galvanising a coalition of policymakers, programme actors and researchers in both countries. This project also provides the opportunity for policymakers and implementers to learn how to use implementation science through a facilitated process of learning by doing.
Implementation science is a field in which the process is just as important as the outcome
While implementation science is not a new discipline, it is still rapidly developing and evolving. Although relatively well known and used to strengthen health systems, its use in nutrition programmes is just emerging. 3ie's new project includes providing technical assistance on the concepts of implementation science for nutrition experts and an introduction to nutrition for implementation scientists. 
Kenya and Uganda are ideal countries in which to launch this effort. Kenya has taken the lead in many health-related areas, paving the way for other countries. Uganda and Kenya are both Scaling Up Nutrition countries with high anaemia rates. Bottleneck assessments, application of existing evidence and tools, and research designed to answer policy-relevant implementation questions are the primary mechanisms used in implementation science. This project will also be an opportunity for 3ie to find synergies between impact evaluation and implementation research.
Key expected results
Strengthened capacity for applying implementation science at the country level to address programme implementation challenges and bottlenecks in an appropriate, rigorous, iterative and timely manner. 
Strengthened interaction and knowledge exchange among policy and programme actors and researchers in identifying and addressing bottlenecks in an appropriately rigorous, iterative and timely manner.
Strengthened implementation of anaemia control programmes and iron and folic acid supplementation for women and children by increased use of emergent findings from implementation research and application of existing knowledge, frameworks and tools in an ongoing manner.
Increased knowledge at the global level about how to apply implementation science to address challenges and bottlenecks in anaemia control programmes for women and children.
To achieve these goals, 3ie and SISN are collaborating with FHI Partners in Kenya on the NHPplus programme and University Research Co, LLC in Uganda on its RHITES-EC programme.
Inception workshop in Kampala, Uganda
3ie and SISN co-hosted a workshop for country teams from Uganda and Kenya, as well as representatives from the health ministries of both countries. The objective was to foster partnerships between the local teams and facilitate collaboration between them and their health ministry counterparts, understand the project approach clearly, establish guidelines and ways to engage, and collaborate to increase efficiencies among themselves.
Webinar on identifying and addressing bottlenecks within iron and folic acid supplementation programs in Kenya and Uganda
3ie's grantees under the Implementation Science Initiative in Kenya and Uganda along with our technical partner Society for Implementation Science in Nutrition (SISN) organised a well-attended webinar to share progress and insights on applying the principles of implementation science to improve the delivery of iron and folic acid supplementation programs through antenatal care. The webinar included presentations by country teams on the programme, the bottlenecks identified and the innovative measures that could be taken to address them. Watch the recording here.
Related content
There are no systematic reviews
There are no evidence gap maps
There are no replication studies
There is no related content.