Agricultural Innovation Evidence Programme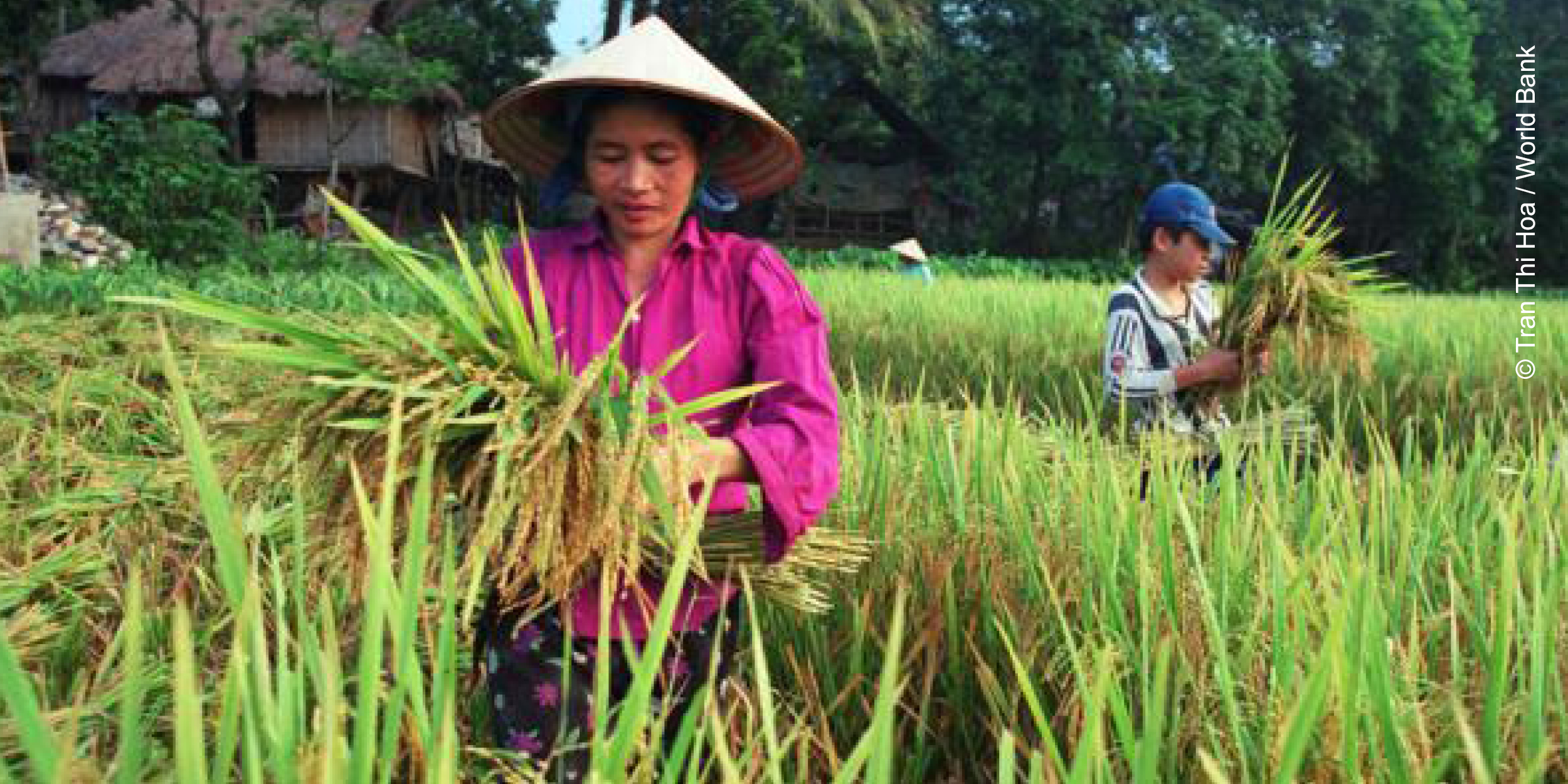 Despite the availability of agricultural technologies, few smallholder farmers in developing economies adopt new inputs and practices. One of the factors preventing this is the lack of effective knowledge dissemination. Farmers also face different constraints along the value chain, including lack of financial resources and inadequate infrastructures or market inefficiencies, which can restrain farmers' abilities to increase their productivity and limit their subsequent well-being.
3ie's agricultural innovation evidence programme supports evaluations aimed at understanding how best to encourage farmers to adopt new inputs and practices.
Evidence gap map
Mapping the evidence on agricultural innovation programmes
As part of the programme, 3ie also produced an evidence gap map to outline the main findings of impact evaluations and systematic reviews referring to agricultural inputs, practices and programmes aimed at improving farmers' productivity and well-being. It highlights prominent gaps in evidence on cost-effectiveness, measurements of spillover effects and the use of experimental methods.
View the EGM | Read the report | Read the brief | Read the blog
What have we learned so far?
To capture lessons learned from implementing the programme, we have compiled some resources that might be useful for researchers, commissioners of evaluation and others.
Report | Summary of our learning workshops
3ie organised two learning workshops in partnership with AGRA and IFAD to share the findings, lessons and policy implications of the studies conducted. In November 2019, we co-organised the workshop with AGRA in Nairobi, and in February 2020, we partnered with IFAD in Rome. Read the workshop report
Brief: Managing and implementing impact evaluations: lessons from 3ie agricultural innovation grants
This learning brief draws from the preliminary challenges and lessons from the ongoing impact evaluations under 3ie's agricultural innovation thematic window. These include lessons on study design and methodology, study implementation, and engagement during the course of an impact evaluation. It provides a point-in-time reference for researchers and evaluation commissioners to anticipate and mitigate some of the challenges associated with conducting impact evaluations of agricultural interventions. Read the brief
Blog: Bringing research down to earth
In this blog, Mark Engelbert, an evaluation specialist with 3ie shares his thoughts after a field visit to a 3ie-funded evaluation team in Malawi. Read the blog
Blog: Implementing impact evaluations: trade-offs and compromises
In this blog, Diana Milena Lopez Avila, a former evaluation specialist with 3ie shares insights after a workshop organised by 3ie and IFAD for the grant teams under the Agricultural Innovation Evidence Programme. Read the blog
Why is it difficult to evaluate agricultural programmes | Olivier Cossee
In this interview with 3ie, Olivier Cossee, senior evaluation officer at FAO discussed some key questions pertaining to impact evaluations of agricultural programs. He also stresses the importance of qualitative research and policy relevance of impact evaluations. Watch the video
Impact evaluation of a soil fertility programme in Ghana | Simrin Makhija
In this interview,3ie grantee Simrin Makhija talks about a 3ie-funded evaluation of an intervention to promote integrated soil fertility management among smallholder farmers in the Volta region of Ghana. Watch the video
Impact evaluation of a smallholder dairy commercialisation programme in Kenya| Juan Bonilla
In this interview, 3ie grantee Juan Bonilla talks about a 3ie-funded impact evaluation of small dairy commercialisation programme in Kenya. This programme was funded by IFAD under the rural development projects. Watch the video
Impact evaluation of an integrated soil fertility management practices in Malawi | Annemie Maertens
In this interview, 3ie grantee Annemie Maertens talks about early findings from a 3ie-funded impact evaluation in Malawi on the effects of these two primary models on farmer learning and adoption of integrated soil fertility management practices. Watch the video
Do farmers learn from extension services? Evidence from Malawi | Annemie Maertens
In this 3ie Delhi seminar, Annemie Maertens, senior lecturer in economics, University of Sussex, presented results from a 3ie-funded impact evaluation in Malawi on the effects of these two primary models on farmer learning and adoption of integrated soil fertility management practices. Watch the video