Testing new interventions for women's collective enterprise projects
3ie's Swashakt program is funding nine projects to enhance viability, scalability and returns of collective enterprises and generate evidence to promote women's economic empowerment. The two projects (below) span agro-processing and non-farm sectors. Other Swashakt projects are pilot testing innovative collective enterprise models and scaling up existing enterprise support models.
Swashakt is supported by the Bill & Melinda Gates Foundation and LEAD at Krea University is our grant management partner.
Projects
E2IMPART millet enterprises
Leveraging millets processing enterprises for women's economic empowerment in Odisha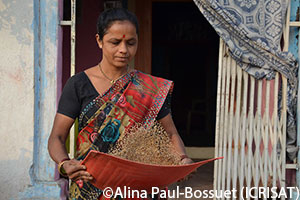 Partners: Watershed Support Service and Activities Network (WASSAN) and Natural Resources Institute, University of Greenwich (evaluation),
Other Partner: Odisha Millets Mission (OMM) and Department of Mission Shakti
Sector: Agro-processing
State: Odisha
Millets are nutrient-rich crops that grow with few inputs in arid and semi-arid areas in India. They are also an important source of nutrition and resilience in tribal areas of Odisha. Imparting skills and training to women to improve post-harvest processing and develop new high-value millet-based products can have significant economic and empowerment impacts for women millet farmers in these areas. With 3ie's support, the Watershed Support Service and Activities Network is collaborating with the Odisha Livelihoods Mission and the state government's flagship Odisha Millets Mission to assist collective-based millet producer organizations in tribal areas with:
technical support for postharvest processes and processing;
value addition through new product development;
enterprise development support;
gender-responsive training and capacity building; and
innovation, nutrition profiling and market linkage
The project has adopted the name, E2IMPART, which stands for Economic and Empowerment Impacts of Millet Processing and Value Addition Enterprises by Women SHGs in tribal areas of Odisha.
---
Gramyashakti agro processing enterprises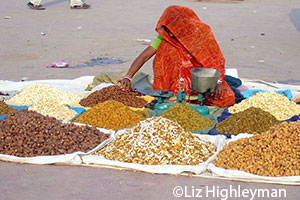 Developing rural women's spice processing enterprises in three Indian states
Partner: ACCESS Development Services
Other partners: State rural livelihood missions (SRLMs) and Agriculture Departments in Odisha, West Bengal and Rajasthan
Sector: Agro-processing
State: Odisha, West Bengal and Rajasthan
Women's participation in the spice processing sub-sector is constrained by factors like lack of ownership and control over assets, constraints on women's agency and decision-making, lack of autonomy and mobility, unfavorable work environments, cultural practices and gender norms, low skills, lack of access to credit and markets, and limited information on rights and entitlements.
ACCESS's Gramyashakti project seeks to scale up an existing women's producer company engaged in processing spices and establish four new women's collective spice processing enterprises. The project is establishing collective enterprises for spice value chains such as cumin, turmeric and chilli. It is skilling women to manage and govern the facilities; provide packaging and branding solutions; link with the highest value markets and facilitate credit linkages with formal financial institutions. The project is working with enterprises in Kandhamal, Odisha; Uttar Dinajpur and Alipurduar in West Bengal; and Kota and Ranthambore in Rajasthan, where ACCESS is already working with the state rural livelihoods missions.
---