Uganda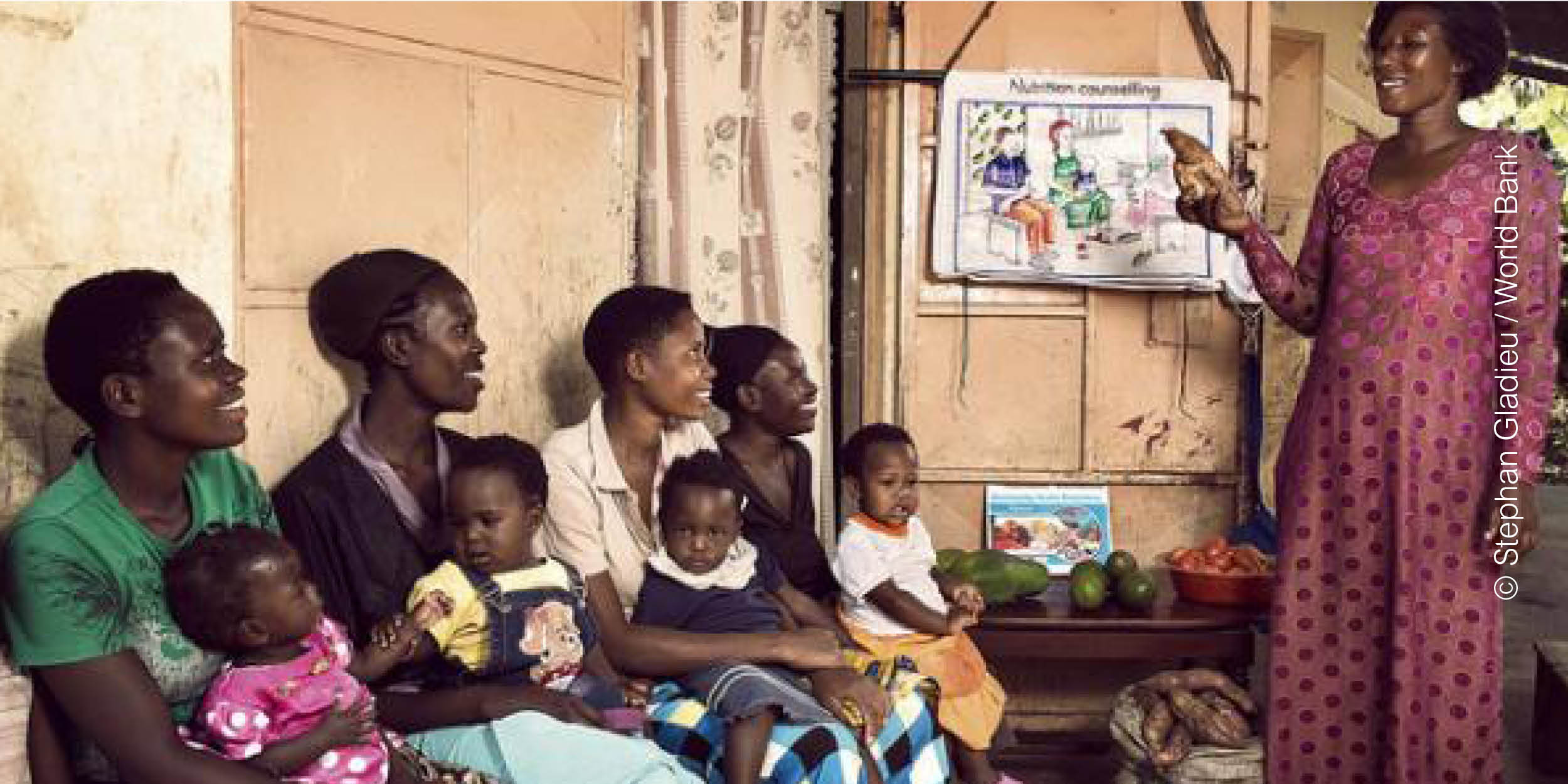 3ie, in partnership with the Uganda Office of the Prime Minister (OPM Uganda), implemented a multi-year programme to strengthen the production and use of evaluation evidence with selected ministries. The Ugandan government identified key development issues in which quality evidence about programme effectiveness was lacking. 3ie supported a range of evaluations to help fill those evidence gaps. Moreover, 3ie worked with the ministries to strengthen evidence use in their work. OPM Uganda is a member of 3ie, and we have been working with them for many years to build a culture of evidence use and strengthen the national monitoring and evaluation system.
We funded five process evaluations and three impact evaluations of flagship government programmes: the School Grants, Youth Livelihoods and Family Planning programmes. The impact evaluation designs were informed by process evaluations carried out in the initial phase of the evidenceprogramme. 
Support for the Prime Minister's Integrated Management Information System
3ie supported the rollout of the Prime Minister's Integrated Management Information System (PIMIS) in the Ministry of Education and Sports. The project involved revamping the current education monitoring and information system to capture programme data that could be used for evaluations and for tracking and improving implementation. The new system offers improved graphical visualisation of budgets and project performance. It has also improved the availability of breakdowns of the planned budget for different fund sources i.e. government-funded, donor-funded or off budget. This 3ie-funded project has created interest among other donors for supporting the PIMIS rollout in other ministries.
Capacity development for government officials
We supported the government's capacity development in monitoring and evaluation in several ways. Apart from providing ongoing quality assurance advice for evaluations and other work funded under this programme, we  also organised multiple workshops and clinics on evidence production and use. Government staff from different ministries, as well as OPM Uganda, have strengthened their capacities to commission and use evaluations, develop programme theories of change and write policy briefs. We also funded government staff to attend evaluation training workshops and major evaluation conferences through our bursary programme.
In early 2018, 3ie, in partnership with OPM Uganda, carried out an evaluation capacity assessment of selected ministries. We used the findings to inform the development of a targeted capacity strengthening plan that 3ie helped deliver. 
Evidence impact: rapid assessment of public sector organisations
3ie and OPM Uganda commissioned a rapid assessment of 13 public sector organisations in the country in August 2016. The assessment looked at relevance, effectiveness, efficiency and sustainability. It also contributed to establishing best practices, guidelines and checklists so that the government could carry out similar assessments in the future. Based on the assessment's recommendations, the government issued a stipulation that put the creation of new agencies, authorities and local governments on hold until further notice. The cabinet directive has introduced the possibility of consolidating and restructuring existing public sector organisations. On the request of the cabinet, 3ie and OPM Uganda also commissioned the rapid assessment of the remaining organisations. 
The Uganda evidence programme was supported by the UK Department for International Development. This programme is now closed. To stay informed on other calls for proposals, sign up for our funding alerts. 
Over the years, 3ie has provided a lot of technical support and capacity development to officers in the monitoring and evaluation directorate and other ministries. The training has helped staff in developing theories of change for programmes and projects, and also helped them manage and quality assure different aspects of an evaluation. As a result, the directorate is now commissioning more evaluations annually – five evaluations a year, a jump from just one or two evaluations four years ago

- Mary Karoro Okurut, Minister for General Duties, Office of the Prime Minister, Uganda
Related content
There are no supported studies.
There are no impact evaluations
There are no systematic reviews
There are no evidence gap maps
There are no replication studies
There is no related content.