Promoting Latrine Use in Rural India Evidence Programme
Open defecation increases the risk of neonatal mortality, stunting and contracting infectious diseases. In 2015, over 520 million people practiced open defecation in India, with the vast majority concentrated in rural areas. Historically, sanitation programmes have promoted latrine use to reduce open defecation. However, few quantitative studies have focused on the effectiveness of latrine use in achieving this reduction.
Spotlight: blog
Field notes on latrine use promotion in Odisha, India
Odisha has one of the lowest rates of sanitation coverage in India, with over 50 per cent of rural households in need of latrines. 3ie's Neeta Goel and Radhika Menon joined programme implementers from Emory University and Gram Vikas for a learning exchange to understand how what works and what doesn't in sanitation behaviour change programmes. Representatives from all three organisations authored a blog, capturing the key lessons learned that can inform sanitation policy. Read more.
Scoping out evidence on latrine use in rural India
To address this research gap, 3ie's evidence programme is investigating the multidimensional supply and demand factors influencing latrine use in order to reduce open defecation. We published a scoping paper that highlights the most frequent barriers to latrine use, identifies issues with latrine use measurement, and provides evidence on the importance of latrine functionality and design for use. The authors elaborate on the lack of rigorous and theory-driven interventions to improve latrine use and outline a path forward to addressing evidence gaps.
Formative research informs impact evaluation
Based on the scoping study, 3ie is supporting evidence production to identify what promotes latrine use in rural India. To ensure that impact evaluations will be robust and useful, 3ie adopted a phased approach. In the first phase, 3ie awarded small grants to nine teams to conduct formative research and test small-scale pilot interventions over three months in rural areas of eight Indian states: Bihar, Gujarat, Karnataka, Odisha, Rajasthan, Tamil Nadu, Telangana and Uttar Pradesh. Based on the first-phase results, 3ie is supporting four impact evaluations of theory-driven behaviour change interventions to promote latrine use in rural India. The teams will be implementing and evaluating their interventions over 12 months in four Indian states: Bihar, Gujarat, Karnataka and Odisha.
These studies will contribute to the body of evidence on the design and implementation of context-specific, low-cost interventions that can be implemented and scaled up with the resources available through the India's national Swachh Bharat Mission (Clean India Mission).
Independent study on measuring latrine use
3ie also commissioned an independent latrine use measurement study to be conducted among subsets of the impact evaluation samples. The study will assess the validity of latrine use measurements and allow us to test different tools for measuring latrine use.
Compilation of questions on latrine use in India
To help researchers working to better understand the prevalence of open defecation practices in developing country contexts, and to aid evaluations focused on latrine use, 3ie is actively compiling  latrine use questions across key national surveys and studies in India. This collection, in its current form, includes household survey questions on defecation behaviour and the safe disposal of child faeces. In the long term, we hopes this will inform standardised questions for measurement.
Download 3ie compilation latrine use questions October 2018
We want your help to keep this updated, send in your questions to tw14@3ieimpact.org.
Please fill out this form, we will review your contribution and alert you when a revised version of the repository is available.
3ie is collaborating with the Research Institute for Compassionate Economics (r.i.c.e.) on this grant programme. The Bill & Melinda Gates Foundation has provided funding support for this programme.
To know more about how we are contributing to the WASH sector, download our brochure here.
For more information, please write to info@3ieimpact.org. To receive alerts about calls for proposals, please sign up here.
---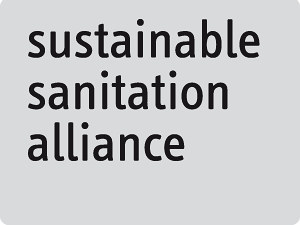 3ie is proud to be a partner of the Sustainable Sanitation Alliance (SuSanA). SuSanA is an open international alliance whose members share a   common vision on sustainable sanitation and are dedicated to understanding viable and sustainable sanitation solutions.
---
3ie organised a one-day conference on Promoting latrine use for Swachh Bharat. Research teams shared the results and policy implications of recently completed impact evaluations in Bihar, Gujarat, Karnataka and Odisha. We also shared our insights from a unique latrine use measurement study. Read more
Related content
There are no impact evaluations
There are no systematic reviews
There are no evidence gap maps
There are no replication studies