Empowering women through National Rural Livelihoods Mission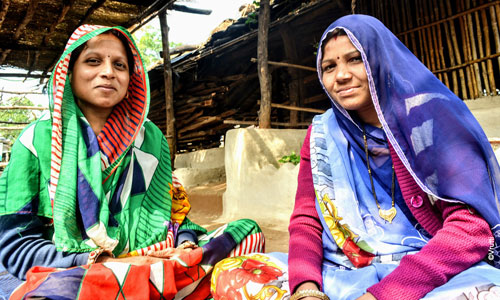 Neelima Devi*, a 35-year-old Self Help Group (SHG) member, aspires to start an eatery with her husband in their village. She was one the many women we had met during our field visits to Jharkhand and Maharashtra in 2019. Another group of women we met in Maharashtra, also members of a SHG, were nurturing similar dreams. They started a catering business which provided food at local functions, and they are now planning to expand their enterprise to offer tiffin service to nearby factories.
These SHGs were formed under the Indian government's flagship rural development program, Ajeevika, or the National Rural Livelihood Mission (NRLM). They provide women a platform to get together, pool resources, and initiate a collective enterprise. Most of the women we met felt that the SHGs have improved their confidence, provided a sense of identity and has given them a voice to express their opinions, both within and outside their household. (For more about the effectiveness of SHGs and the NRLM, click here.)
We spoke to these women as part of a qualitative study to understand the implementation process and challenges of group-based livelihoods interventions in India.. This research was conducted across two states, Jharkhand and Maharashtra, where the 3ie team met over 60 SHG members. In order to capture a holistic view about this programme, the team members also met the NRLM para-workers as well as non-member women from the surveyed villages.
The NRLM is focused on helping the rural poor become self-employed through SHGs. A unique feature of this program has been the formation of village-level institutions by the women themselves, facilitated by local level para-workers known as Community Resource Persons (CRPs). CRPs themselves have graduated out of poverty through sustained SHG membership, making it easier for them to gain trust in the community. CRPs' own struggles resonate with the community, and narratives from CRPs have helped convince several women to form SHGs.
In our interviews with participating women about the financial benefits of SHGs, we learned that many women took loans to buy things they needed for themselves or their families. Women expressed the desire for more context-specific livelihood trainings that could spur them to take investment-related loans.
Conversations with non-members informed us that the reach of SHGs is still restricted to middle-income women. Women from extremely poor backgrounds could not join SHGs due to financial constraints, and affluent women felt no need to join. Non-members, however, agreed that being part of SHGs led to increased mobility among the women who participated. For example, they witnessed that members took active part in the group meetings, met more people across the village, and could go to local markets more often.
In our conversations with NRLM para workers, we learned that administrative tasks of group formation and ensuring financial inclusion sometimes left them overworked. They then had very little or no time for nurturing groups and build their capacity.
What caught our attention during our visit was the use of smartphones by most of the SHG members. Para workers from the program informed us that they encouraged women to use smartphones and trained them on how to use them. As a consequence, members have evidently become very savvy with mobile phones, creating message groups to stay in touch with each other and reading about the key government schemes that they might help them.
One of the key goals of the NRLM is to expand knowledge of social welfare programmes. The women we met acknowledged that SHGs have been instrumental in providing them information regarding key government schemes such Swachh Bharat Mission and the widow pension scheme. These interviews show how SHGs are enabling women to exercise their rights and use their entitlements, and how they hope to capture benefits of other welfare programs in the future.
After close to a decade of implementation of NRLM, the Indian government is set to expand its scope and use it as a platform for several development schemes and projects. With increasing reach of these SHGs, there is also a rising expectation among participating women that the program should enhance their lives through group-based enterprise building and investment. Taking note of this, the World Bank has invested $500 million in the NRLM to initiate the National Rural Economic Transformation Project. This additional funding will be used to increase women's participation in economically-viable activities in agriculture and the non-farm sector through farmer producer collectives, enterprise development, skills training, and access to larger loans. In this new phase, the focus will be on strengthening Village Organisations and Community-Level Federations.
More information about SHGs, the NRLM, and 3ie's role in evaluating their effectiveness can be found here and here.
*Name changed to protect participant privacy.
---
The authors would like to thank staff from the SRLMs in Jharkhand and Maharashtra for facilitating interviews and the SHG didis who volunteered to share their stories. Inputs for this blog were provided by Bidisha Barooah and Chandan Jain.
---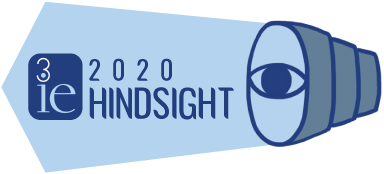 This blog is part of our campaign 2020 Hindsight: What works in Development. Learn more about the campaign and read past blogs here.