National Rural Livelihoods Mission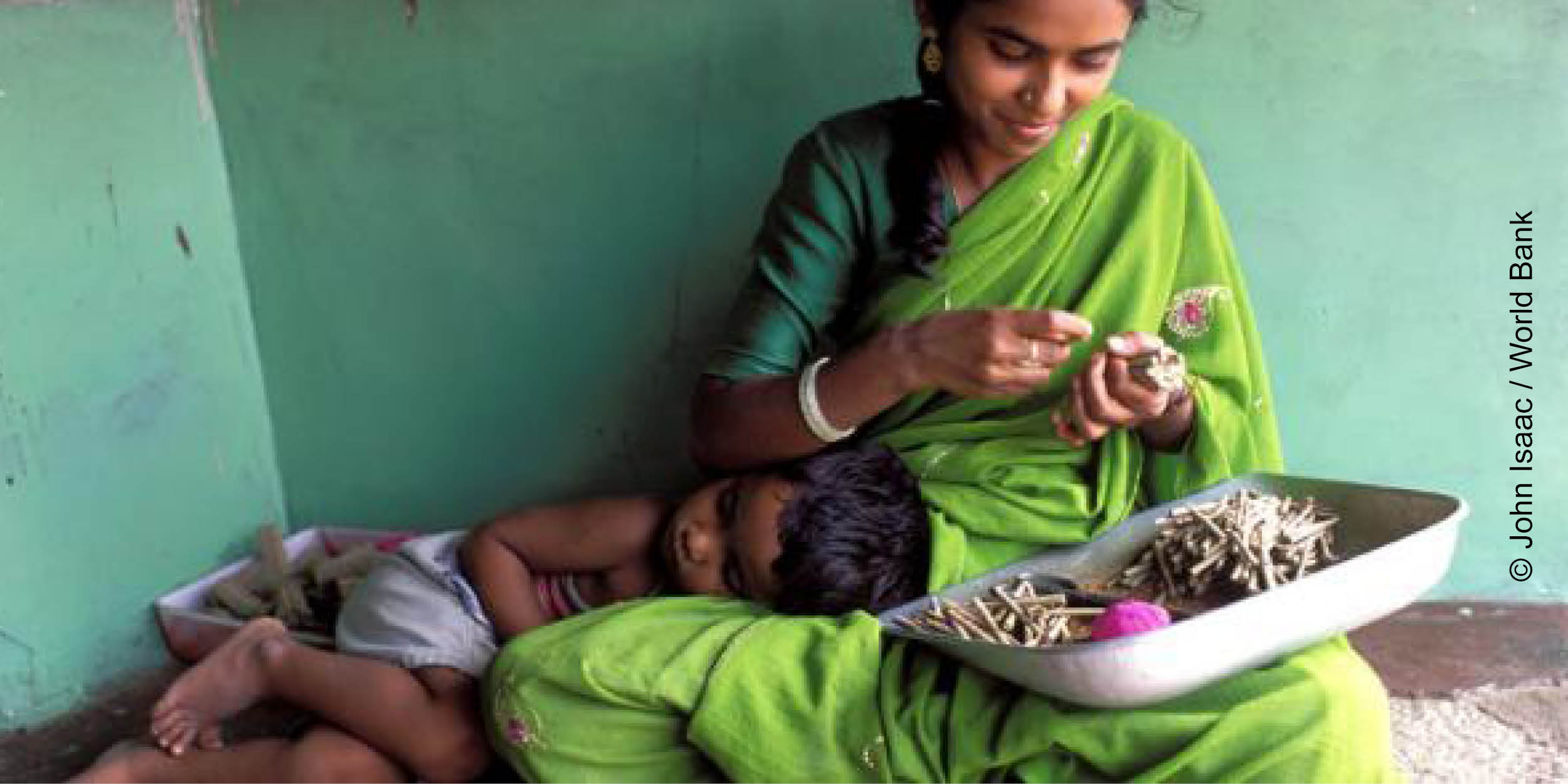 Launched in 2011, the National Rural Livelihoods Mission (NRLM) aims to link the rural poor in India to sustainable livelihood opportunities and financial services. 3ie, in collaboration with Ministry of Rural Development and the Bill & Melinda Gates Foundation, is working to generate rigorous evidence on the impacts of this large-scale programme on livelihood promotion and social mobilisation. 
Under the closely related Swashakt evidence programme, 3ie is also funding the implementation and evaluation of innovative projects to support women's collective enterprises that may be operating in partnership with state rural livelihood missions.
Spotlight: Publication
Can collectives help overcome challenges facing small and marginal farmers in India?
This brief summarises findings from a literature review that 3ie commissioned to understand how and whether farmer collectives have achieved their stated aims, and to analyse factors affecting their performance. This is part of a wider initiative to build and consolidate evidence on group-based livelihood initiatives in India.
In December 2015, 3ie was commissioned by the Bill & Melinda Gates Foundation for quality assuring and generating evidence on various aspects of the NRLM. We are conducting impact evaluations, quality assuring selected evaluations on livelihood interventions and synthesising and mapping the available evidence on the effectiveness and efficiency of group-based livelihoods interventions. 
Evidence gap map on group-based livelihood interventions in L&MICs: This map takes stock of available evidence on the impact of group-based livelihoods programmes on economic, social and empowerment outcomes in low-and middle-income countries. 
Synthesis of livelihoods programmes in L&MICs: This report systematically reviews existing evidence from group-based livelihoods interventions in L&MICs with the objective of answering what works, how, why and for whom.
Technical support for building an evidence-ready monitoring and evaluation system: In consultation with the Gates Foundation, 3ie collaborated with the Bihar Rural Livelihoods Mission (JEEVikA) to work on a management information system of a sanitation programme under the Lohiya Swachh Bihar Abhiyaan initiative. Please get in touch with us at info@3ieimpact.org to get more information about this management information system.
Impact evaluation of NRLP: 3ie is collaborating with the rural development ministry, the Gates Foundation and the World Bank to conduct this impact evaluation. The NRLP operates within the ambit of the NRLM and aims to build capacities of the national, state and union territory governments, and create an enabling environment to facilitate the transition of all their administration of Swarnjayanti Gram Swarozgar Yojana to NRLM. The impact evaluation will measure the impact of NRLP interventions on the socio-economic outcomes and, draw key lessons that will help inform the design and expansion of the programme.
Formative research to inform the implementation of Project Mesha: To help women gain financial independence, the Bihar government piloted Project Mesha in 2016. This community-based pilot programme trained women SHG members in goat rearing in four blocks of Muzzafarpur district. 3ie, in collaboration with the Aga Khan Foundation, conducted a formative research study to understand and assess the context in which Project Mesha was planned and inform its implementation.
Process and impact evaluation of a rural development programme in Bihar: 3ie has conducted a process evaluation and an impact evaluation of the Women's Advancement in Rural Development and Agriculture (WARDA) programme, which focuses on household economic welfare, as measured by income levels and women's empowerment. Technoserve, JEEViKA and the Gates Foundation collaborated to provide technical assistance on this intervention, develop a multi-year roadmap to form and facilitate smallholding women farmers' producer groups. 
View process evaluation report
For more information, please write to info@3ieimpact.org. To receive alerts about calls for proposals, please sign up here.
Resources from our partners
These publications have been shared with permission from the World Bank. Any errors or omissions are the sole responsibility of the authors. You can also download all the resources here.
South Asia Agriculture and Rural Growth Impact Note Series
This series seeks to disseminate research and analysis focused on World Bank financed rural, agriculture and food systems programs in India.
South Asia Agriculture and Rural Growth Discussion Note series
This series seeks to disseminate operational learnings and implementation experiences from World Bank financed rural, agriculture and food systems programs in South Asia:
JOHAR Notes:
Related content
There are no impact evaluations
There are no systematic reviews
There are no replication studies