Capacity development
3ie integrates capacity sharing and development in all of our work. For example, we are collaborating with regional partners to improve African evaluation, synthesis and evidence use training, and education standards. We actively share our evidence uptake and use knowledge through the Africa Evidence Network.
Our evidence programmes include skills sharing, where we often partner with other providers to deliver specialised training modules. We require team member mentoring in the studies and reviews that we support. Technical support, mentoring and peer-learning are central to our grant management quality assurance. Our bursary programme supports low- and middle-income country researchers and policymakers to attend conferences and training related to impact evaluations, systematic reviews and evidence-informed decision-making.
West Africa Capacity-building and Impact Evaluation Programme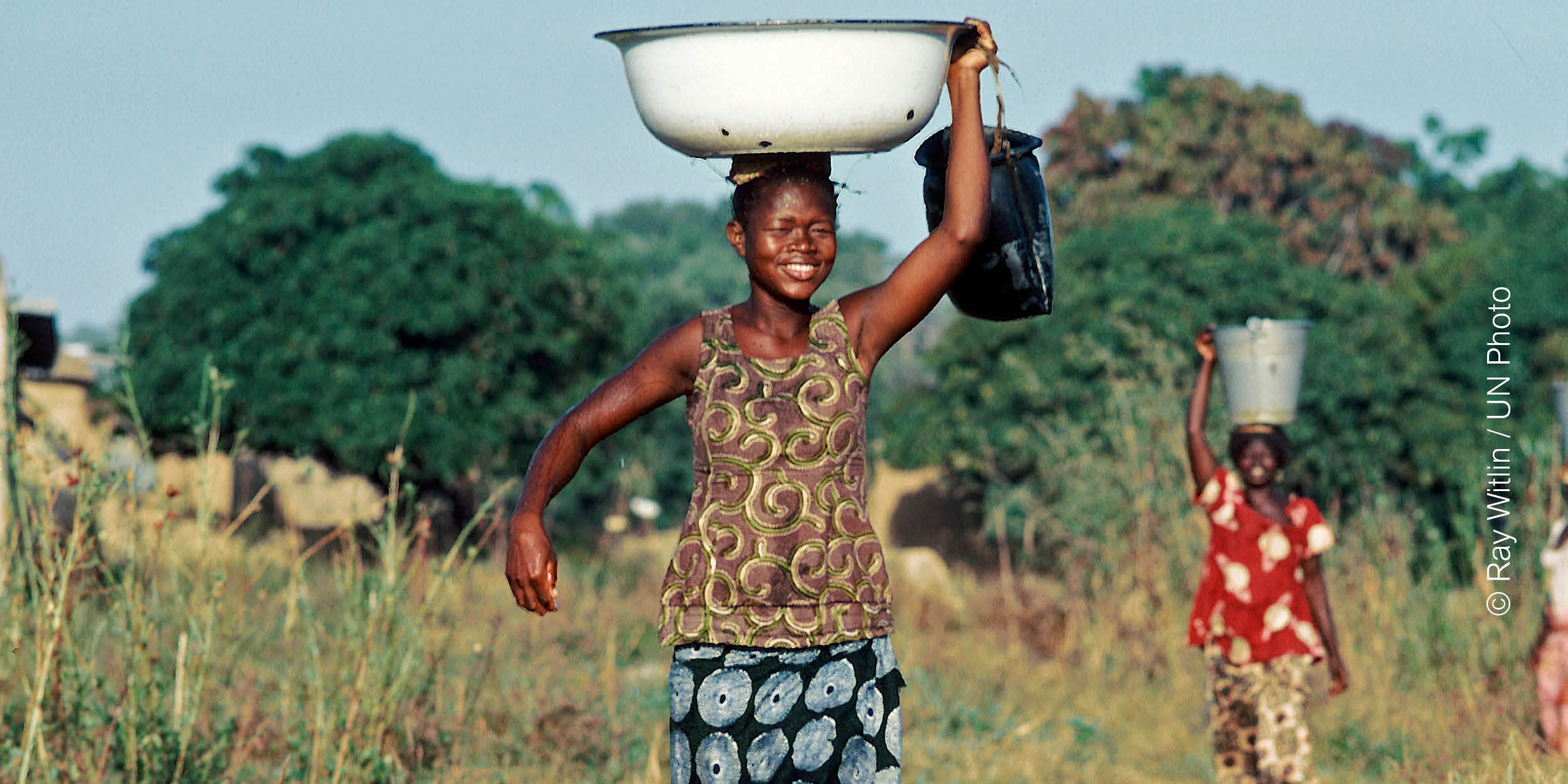 This programme is a multi-year regional initiative that aims to promote the institutionalisation of evaluation in government systems across eight countries of the West African Economic and Monetary Union: Benin, Burkina Faso, Côte d'Ivoire, Guinea-Bissau, Mali, Niger, Senegal and Togo. 3ie is leading this programme in partnership with the Benin government. 
Here are some recent examples of our capacity-development work
As part of the Uganda Evidence Programme, 3ie has been working with the Office of the Prime Minister to improve government capacity to commission, manage, quality-assure and use evaluation evidence. Targeted skills development has included how to develop theories of change that can support theory-based evaluation and writing effective policy briefs. 
As part of our Philippines Evidence Programme, 3ie worked with the Department of Labour and Employment to improve government capacity through workshops on designing and conducting impact evaluations, analysing data and using survey software.
3ie is partnering with CLEAR-AA, the African Evaluation Association, Twende Mbele and national partners on a bold regional initiative to strengthen, harmonise and agree on standards for evaluation training and postgraduate education.  
With the African Evidence Network, the African Evaluation Association, CLEAR-AA, and evaluation providers and funders in the region, 3ie is driving an ongoing stakeholder dialogue about what is working and what does not to develop evaluation, systematic review, and evidence mapping capacity and use. 
3ie has delivered evaluation, synthesis, evidence mapping and evidence use skills-building workshops at major conferences, starting with the Kathmandu Evaluation Conclave 2015, the What Works Global Summit in 2016, the African Evaluation Association's international conference in 2017, and the Africa Evidence Network's Evidence 2016 and 2018.
3ie and the Campbell Collaboration co-organised two capacity-building workshops on conducting systematic reviews for approximately 80 researchers, mainly from India, in Delhi. Our work on monitoring and measuring evidence use is being presented at key forums and within networks at the regional and national levels. 3ie experts organised capacity-development activities at the Global Evidence Summit in Cape Town on evidence production and its use. This work is part of a larger, ongoing initiative in the region in partnership with other actors to increase and sustain a productive dialogue that will help identify needs and effective approaches and foster their adoption. 
3ie coordinated capacity-development activities to increase research transparency for the International Fund for Agricultural Development's Research and Impact Assessment division in Rome. 3ie experts focused on survey sampling, systematic reviews and Survey Solutions (the World Bank's surveying software). The division plans to implement a number of new transparency policies based on 3ie's recommendations.
3ie, jointly with the Community of Evaluators-Nepal and International Centre for Integrated Mountain Development, organised a three-day workshop on designing, managing and conducting impact evaluations in Nepal. The participants included members of the local evaluation community, development professionals and government officials.