Helpdesk and rapid evidence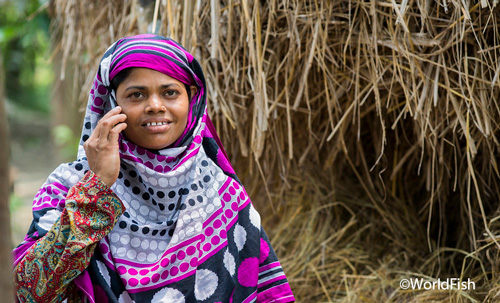 Often, policy decisions must be made quickly. To make sure that decision-makers get the evidence they need when they need it, 3ie has developed a set of helpdesk services and rapid evidence products. Our Rapid Response Briefs and Rapid Evidence Assessments draw from the latest high-quality research to answer policy questions in a fraction of the time of traditional evaluations or systematic reviews. If there is no existing evaluation evidence to draw from, we can design a custom rapid evaluation, leveraging innovative approaches to expedite data collection and analysis.
All our rapid evidence products are tailored for specific policy contexts, so they are immediately useful for the decision-makers who need them. Accordingly, we have designed our rapid evidence processes to be adaptable based on the needs of the audience or the client. Some of the types of products we've offered include:
Rapid Response Briefs
To respond to specific questions from policymakers on an accelerated timeline, Rapid Response Briefs provide clear, actionable findings and recommendations based on rigorous evidence. These briefs generally respond to questions that fall into two categories: 1) questions about the effects of a specific type of program, or 2) questions about which type of programming best achieves a specific outcome. Most often, these briefs draw on high-quality systematic reviews, supplemented with the findings from the studies most relevant for the specific regional or country context. Published examples of these briefs include those created for our West Africa Capacity-building and Impact Evaluation (WACIE) Helpdesk and the rapid response briefs drafted during the COVID-19 pandemic on critical questions facing policymakers in the Philippines.
Rapid Evidence Assessments
If there is no systematic review which responds to a policymaker's question, we can produce a Rapid Evidence Assessment – a targeted systematic review on a rapid timeline. Similar to a systematic review, these assessments use a systematic approach to search and screen studies for inclusion. To make it rapid, the search strategy may be limited to certain databases and the scope may be narrowed to focus only on a few intervention types. Published examples of these assessments include those created for the Millennium Challenge Corporation.
Rapid Evaluations
Where there is no existing evidence to draw from, we can design a custom rapid evaluation to address needs for locally-relevant data. The details of these evaluations can vary widely depending on the sector, the availability of data in the region, and the policy decision timeline.
Just-in-Time Support
Our evaluation experts are also available for ongoing client engagements, providing a range of support services to help institutions make evidence-informed decisions. We can assist by identifying the base of evidence, which is relevant to a given policy question, making that evidence usable for policymakers, helping design new evaluations, interpreting research.
Want to learn more? Drop us a line at info@3ieimpact.org for a personalized consultation with an Evaluation Specialist.