Evidence mapping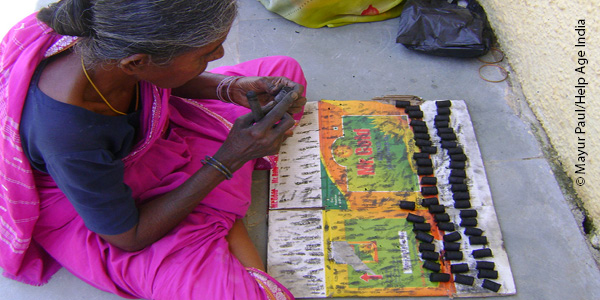 3ie invented evidence gap maps (EGMs) to improve decision-making around where to make investments in producing more evidence or synthesising existing evidence. Since then, we have pioneered further advancements, including developing our interactive online map platform and innovating evidence mapping to broaden its use in development decision-making.
What is an evidence gap map?
Our EGMs are thematic collections of information about impact evaluations and systematic reviews that measure the effects of international development policies and programmes. They present a visual overview of existing and ongoing studies or reviews in a sector or sub-sector in terms of the types of programmes evaluated and the outcomes measured. This evidence is mapped onto this framework graphically, identifying where evidence exists and where there are gaps. Map reports provide all of the supporting documentation for the evidence gap maps, including the background information for the theme of the map, methods and results. Visit our interactive online map platform to explore our latest maps.
What we offer
We are the global standard setter for evidence gap maps. We use systematic methods to identify and describe completed and ongoing impact evaluations and systematic reviews.
Our EGMs are available through an interactive online platform;that allows users to explore the studies and reviews in each map;
We publish reports that provide all of the supporting documentation, including the background information about the demand for the mapping, methods and results; and
We collaborate with a variety of organisations to produce evidence gap maps, including Children's Investment Fund Foundation, USAID, WHO and Hewlett Foundation. Visit our services page to learn more about collaborating with 3ie.
Our mapping method is popular
A growing number of our partners and others are following or adapting our mapping methods in informing their own work and decision-making, including the Campbell Collaboration; FHI 360; International Rescue Committee; Sightsavers; South Africa Department for Planning, Monitoring and Evaluation; UNICEF; USAID; and the World Bank Independent Evaluation Group.
We in the South African government have been inspired by the EGMs 3ie has produced. 3ie guided us to set up our own processes, and today we are standing on our own feet. We are using the method and technology to inform reporting, decision-making, policy analysis and policy reviews in a timely, rigorous and legitimate manner.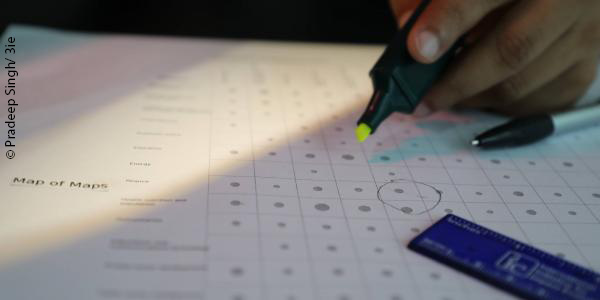 Use our mapping platform to build your own map
Our interactive online map platform is now available to qualified users. They will be able to offer their mapping information using the same features as 3ie online maps. Read more
Want to learn more? Drop us a line at info@3ieimpact.org for a personalized consultation with an Evaluation Specialist.