Swashakt: Empowering Indian Women's Collectives
India has one of the lowest female labor force participation rates in South Asia. Among rural women, less than 30 per cent are engaged in productive work, paid or unpaid. The government of India has several programs to enhance women's livelihoods and their economic and social empowerment, several of which emphasize women's collectives. 3ie's Swashakt Evidence Program is supporting interventions to identify what works to enhance viability, scalability and returns of women's collective enterprises and promote women's economic empowerment.
Overview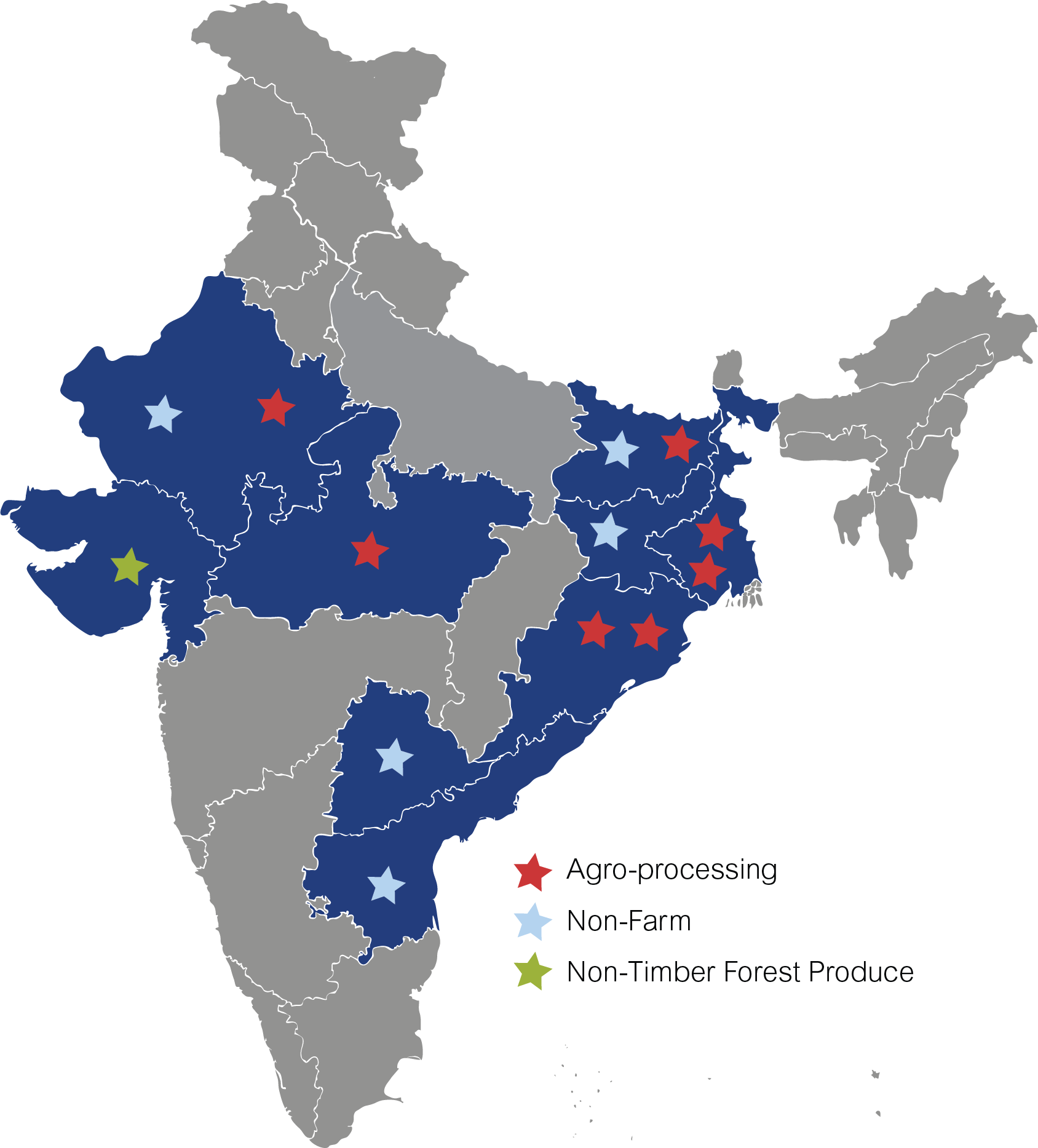 3ie is funding the implementation of four pilot and five at-scale projects across nine Indian states that support collectives and group-based models for women-led businesses. These include non-farm and service enterprises operating in partnership with the government. We are supporting mixed methods evaluations that assess the feasibility and effectiveness of these nine projects.
Our work is supported by the Bill & Melinda Gates Foundation. LEAD at Krea University is our grant management partner. This program leverages our existing work on understanding the impacts of the National Rural Livelihoods Project (within DAY-NRLM) with India's rural development ministry.
To understand the progress of each individual project, we are monitoring key performance indicators. Here are a few illustrative examples:
Women's participation in collectives: the number of entrepreneurs who are part of women's collective enterprises, and how many of them are women.
Performance of the collectives: the monthly revenue generated and monthly wages paid by the collectives.
As of August 2021, Swashakt projects reached more than 4,500 women in producers' organizations, rural shops, crafts and weaving collectives.
Projects
While the nine projects are in different stages, their implementation includes some or all of the interventions below. Read an overview of the project interventions here.

Testing innovative enterprises
Testing innovative collective enterprise models in farm, non-farm and services sectors
To understand the enablers and barriers to setting up women's collective enterprises, 3ie is funding a series of year-long pilot projects with formative and process evaluation in sectors including agro-processing, non-timber forest produce, and  rural retail.
Collectively run agro-processing enterprises in India's Eastern Gangetic Plains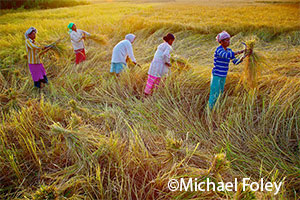 Implementing partners: Sakhi, Bihar and Centre for Development of Human Initiatives (CDHI), West Bengal
Sector: Agro-processing
State: West Bengal and Bihar
The project will set up two women-led and collectively-owned agro-processing enterprises. The first is a bio-inputs processing enterprise in Cooch Behar, West Bengal, that offers a potential source of income to farmer collectives producing vermicompost and azolla, among other organic farm inputs and pesticides.. The second — a makhana or prickly water lily seeds processing enterprise in Madhubani, Bihar — leverages a niche high-value crop that grows in ponds in the villages where existing farmer collectives are functioning. The project will firmly anchor the enterprises in existing farmers' collective associations. The associations will supply agricultural produce to the enterprises and co-own them, sharing costs and profits equally. Women from the farmers' collectives will also take up technical and administrative roles for the agro-processing enterprises.
---
Strengthening women farmer producer organizations in tribal communities of Gujarat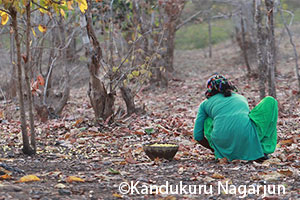 Implementing partners: Area Networking and Development Initiatives (ANANDI) and Gujarat Institute of Development Research, Ahmedabad (GIDR) (evaluation)
Sector: Non-Timber Forest Produce
State: Gujarat
This pilot project will set up cooperative women's enterprises to produce and market organic products using non-timber forest produce from 50 forested villages in Dahod and Panchmahal districts of Gujarat. The project will identify and build capacities of small and marginal women farmers' and organic producers' collectives. It will improve and diversify production and streamline the quality-control procedures while providing knowledge, training, tool banks, common processing, storage and packaging for organic produce. These interventions intend to help the women's collectives expand their reach to wholesale and retail markets and realise better prices. This project will leverage ANANDI's existing experience with the Madhya Pradesh State Rural Livelihood Mission (MRSRLM) to strengthen collectives.
---
Enhancing the potential of women's rural retail shops in Bihar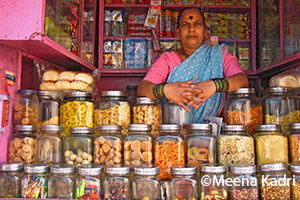 Implementing partner: Institute of Livelihood Research and Training (ILRT)
Other partner: Bihar Rural Livelihoods Promotion Society (BRLPS)
Sector: Non-farm
State: Bihar
According to a microenterprise survey (JEEViKA, 2017), kirana or small local grocery shops and retail shops that sell medicines, apparel and other goods made up more than a third of all women's economic enterprises in rural Bihar. To support and enhance the earning potential of kirana shops owned and operated by women's collectives, JEEViKA developed the Rural Retail Shops program. This program establishes block-level nodal gramin bazaars or rural retail shops, which can make bulk purchases, sell products and supply to village kirana shops. In this pilot project, 3ie is funding the implementation and formative evaluation of nine gramin bazaars to serve 360 kirana shops across three districts of Bihar.
---
Building a toolbox to power rural women's collective enterprises in Jharkhand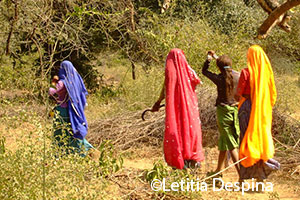 Implementing partner: Network for Enterprise Enhancement and Development Support (NEEDS) (implementation) and 3ie, IFMR (evaluation)
Other partner: Jharkhand State Rural Livelihoods Promotion Society (JSLPS)
Sector: Non-farm
State: Jharkhand
This pilot will develop three women's economic collectives engaged in the bamboo value chain in Deoghar district of Jharkhand. The project seeks to leverage self-help groups (SHGs) promoted by the Jharkhand State Livelihood Promotion Society (Aajeevika). It will work with the Bamboo Board, the Jharkhand State Bamboo Mission and the Jharkhand Silk Textile & Handicraft Development Corporation (Jharcraft) to pilot and generate evidence for a comprehensive toolbox to support women's collective enterprises. The toolbox will include components to:
improve the business processes of the women's collectives through organization development;
incubate and accelerate enterprise development through mentorship and coaching;
establish multi-actor partnerships; and
promote digitization and ease of collectivization
Testing new interventions
Testing new interventions for women's collective enterprise projects
To help understand the impacts of innovative value chain development and marketing interventions on women's collective enterprises, 3ie is funding implementation and impact evaluation of non-farm and agro-processing projects in Odisha, West Bengal and Rajasthan.
Leveraging millets enterprises for women's economic empowerment in Odisha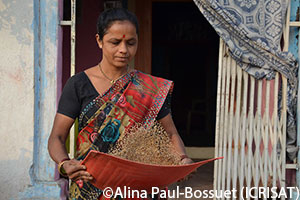 Implementing partners: Watershed Support Service and Activities Network and Natural Resources Institute, Greenwich (evaluation)
Other partner: Odisha Livelihoods Mission (OLM)
Sector: Agro-processing
State: Odisha
Millets are nutrient-rich crops that grow with few inputs in arid and semi-arid areas in India. They are also an important source of nutrition and resilience in tribal areas of Odisha. Imparting skills and training to women to improve post-harvest processing and develop new high-value millet-based products can have significant economic and empowerment impacts for women millet farmers in these areas. With 3ie's support, the Watershed Support Service and Activities Network (WASSAN) is collaborating with the Odisha Livelihoods Mission and the state government's flagship Odisha Millets Mission to assist collective-based millet producer organizations in tribal areas with:
technical support for postharvest processes and processing;
value addition through new product development;
enterprise development support;
gender-responsive training and capacity building; and
innovation, nutrition profiling and market linkage
---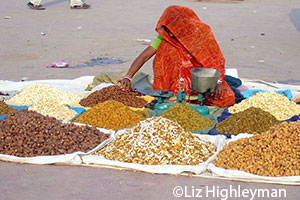 Gramyashakti: developing rural women's spice processing enterprises in three Indian states
Implementing partner: ACCESS Development Services
Other partners: SRLMs and Agriculture Departments in Odisha, West Bengal and Rajasthan
Sector: Agro-processing
State: Odisha, West Bengal and Rajasthan
Women's participation in the spice processing sub-sector is constrained by factors like lack of ownership and control over assets, constraints on women's agency and decision-making, lack of autonomy and mobility, unfavourable work environments, cultural practices and gender norms, low skills, lack of access to credit and markets, and limited information on rights and entitlements.
ACCESS's Gramyashakti project seeks to scale up an existing women's producer company engaged in processing spices and establish four new women's collective spice processing enterprises. The project will establish collective enterprises for spice value chains such as cumin, coriander, fennel, turmeric, ginger and chilli. It will skill women to manage and govern the facilities; provide packaging and branding solutions; link with the highest value markets and facilitate credit linkages with formal financial institutions. The project will work with enterprises in Kandhamal, Odisha; Uttar Dinajpur and Alipurduar in West Bengal; and Kota and Ranthambore in Rajasthan, where ACCESS is already working with the state rural livelihoods missions.
Scaling up models
Scaling up working models of women's collective enterprises
To understand the process and impact of scaling up tested working models of women's collective enterprises, 3ie is funding implementation and evaluation for projects in Andhra Pradesh, Telangana, Rajasthan, and Madhya Pradesh.
Transforming women-run handloom enterprises in Andhra Pradesh and Telangana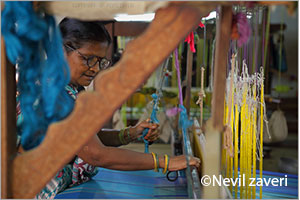 Implementing partner: Chitrika
Other partners: Society for Elimination of Rural Poverty, Telangana and Andhra Pradesh
Sector: Non-farm
State: Andhra Pradesh and Telangana
The Godavari Women Weavers' Service Producer Company (GWWSPC) is a collective of handloom weavers and artisans in East Godavari district. Under Swashakt, the Chitrika project is scaling up the GWWSPC model from 600 to 1,700 women and supporting collectives of women weavers and artisans to become decision-makers. The project will offer customized micro-MBA training and credentials so that the artists can transform from wage-earners to entrepreneur-leaders.
The training will enhance technology, marketing and quality assurance knowhow. The project will also set up an integrated handloom enterprise hub, which will support the weaver collectives to reduce drudgery; add value; use environment-friendly technology; introduce labels and innovation; leverage multi-pronged integrated marketing strategies.
---
Empowering women's craft collectives in Rajasthan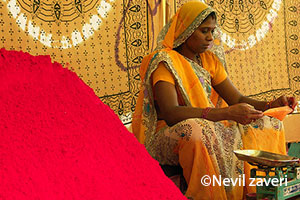 Implementing partners: Urmul Rural Health Research & Development Trust
Sector: Non-farm
State: Rajasthan
Living in remote villages in the desert, women artisans work in marginalized spaces and face systemic discrimination. This project will support the implementation and evaluation of Urmul Trust's Crafts Incubation Hub. The hub shall support and promote six craft collectives, including SHGs, federations or social enterprises—reaching out to 4,000 women artisans in five districts. The project seeks to empower women artisans to make informed decisions about their craft and trade, have social and financial autonomy and agency, and to expand their businesses through resilient and sustainable crafts collectives. The hub will incubate, consolidate and scale collective craft enterprises through inclusive, multi-disciplinary and cross-sectional support services in the Alwar, Bikaner, Jaisalmer, Jodhpur and Sriganganagar districts of Rajasthan. Services will include training and support to enhance capabilities, improve technology, knowledge and design and improve access to finance and markets.
---
A whole value chain approach to women's economic empowerment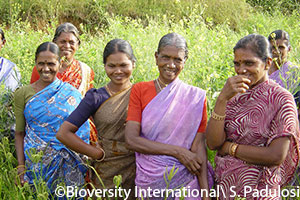 Implementing partners: IMAGO Global Grassroots and IDinsight (evaluation)
Sector: Agro-processing
State: Madhya Pradesh
This joint intervention and evaluation project will support the scaling up of RUDI, an innovative agro-processing social enterprise model, through self-help groups (SHGs) promoted by state rural livelihood missions. RUDI, a business model that integrates the whole value chain, has been successfully implemented in Gujarat by the Self-Employed Women's Association (SEWA) and IMAGO. The model involves bulk purchases from small and marginal farmers, investment in processing centres, quality-control processes and women selling in villages. The RUDI project will scale the Gujarat model to Madhya Pradesh. IDinsight will evaluate the RUDI approach on participating women, looking at both economic and empowerment outcomes.
Evaluation approach
For the one-year long pilot projects, grants fund appropriate formative research examining project feasibility and work as proof of concept. For the three-year established models that are being scaled, grants support impact and process evaluations.
The evaluations are based on a mix of quantitative and qualitative methods to address the main research questions of individual projects measuring:
Feasibility of pilot interventions
Success of scaled interventions
Collectives' linkages to women's empowerment
Equity impacts of interventions
A meta-analysis will be undertaken uniformly across scaled projects and the pilots, respectively, to measure the following outcomes and identify learning to inform decision-making around women's collective enterprises.
The enablers and barriers to setting up women's collective enterprises.
The enablers and barriers to scaling them up.
The equity and empowerment impacts of innovative value chain development and marketing interventions.
Contact us
For more information on the technical aspects of individual projects or the overall program, please write to Bidisha Barooah (bbarooah@3ieimpact.org). If you have communication and engagement related queries, please write to Kirthi Rao (krao@3ieimpact.org).