Transparency, Reproducibility, and Ethics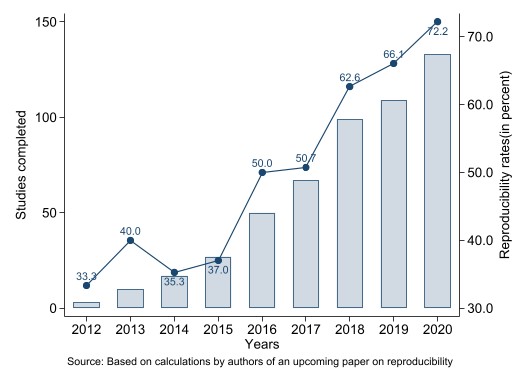 Since 3ie was founded, transparency, reproducibility, and ethics (TRE) have been core considerations in our work. We have developed and refined tools and best practices to ensure our studies apply technically rigorous methodologies, transparently share design and analysis decisions, yield computationally reproducible analysis, and incorporate foundational principles of research ethics into design, implementation, and dissemination. 3ie's Transparency, Reproducibility, and Ethics (TRE) Policy articulates this commitment to TRE best practices.
Our approach responds to the needs of researchers, decision-makers, research participants, and the broader communities where we work. Over several years, our staff has gained expertise in TRE practices, including assessing research protocols, pre-analysis plans, and data de-identification strategies, and independently conducting push button replication.