West Africa Capacity-building and Impact Evaluation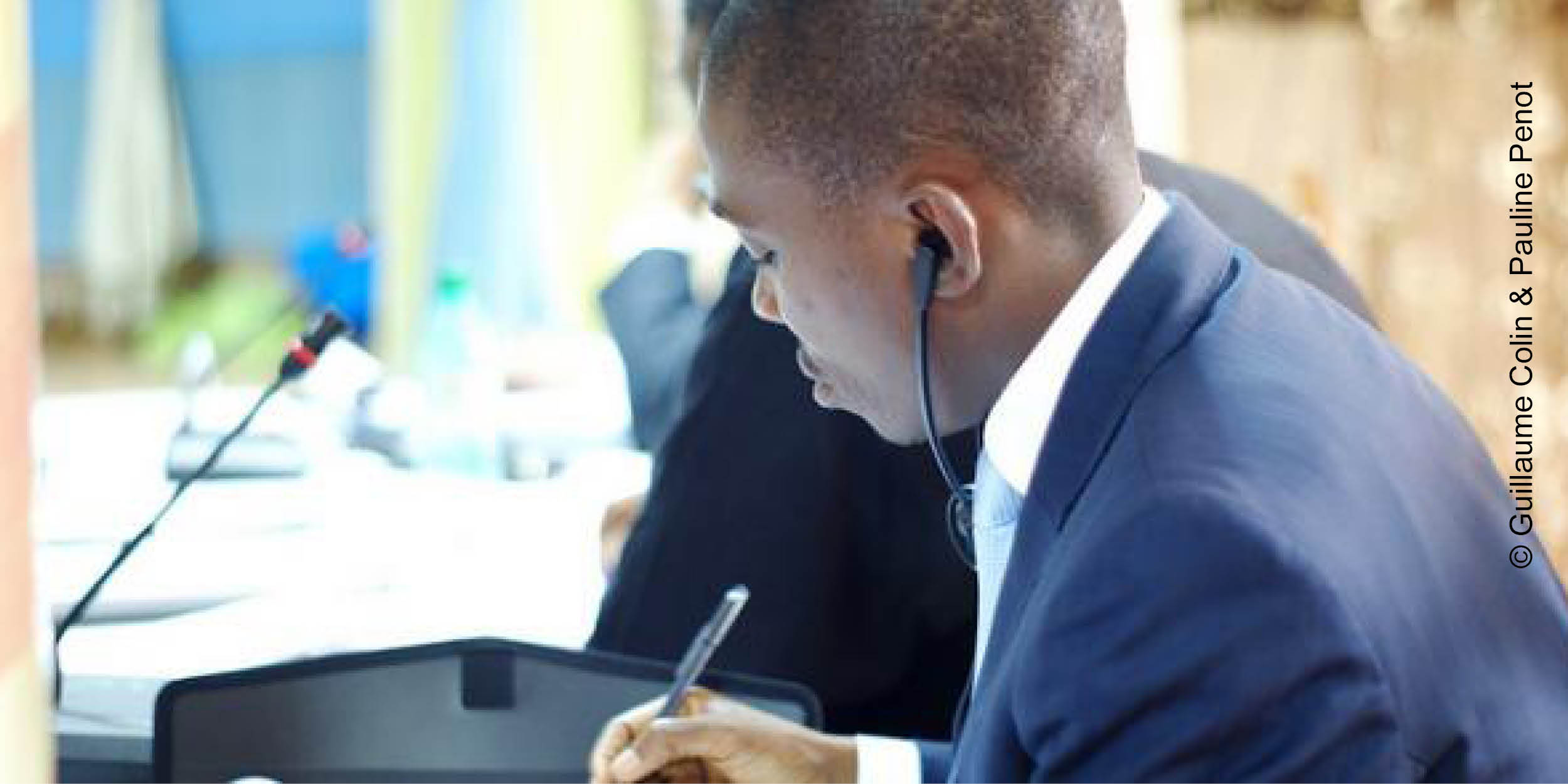 The West Africa Capacity-building and Impact Evaluation (WACIE) program is a multi-year regional initiative that aims to promote the institutionalization of evaluation in government systems across eight countries of the West African Economic and Monetary Union: Benin, Burkina Faso, Côte d'Ivoire, Guinea-Bissau, Mali, Niger, Senegal and Togo. 3ie is leading this program in partnership with the Government of Benin.
Senegal
Mali
Niger
Burkina Faso
Guinea-Bissau
Côte D'Ivoire
Togo
Benin
The program aims to promote the culture of evidence-informed decision-making among high-level policymakers, especially those within the finance, economy and planning ministries. We hope to achieve five principal outcomes through this program:
Better understanding of the supply of and demand for rigorous evidence in West Africa;
Improved capacity in WACIE countries to articulate evaluable questions and to conduct evaluations;
More high-quality evidence on policy issues that are priorities for WACIE countries;
More take-up of high-quality evidence by relevant stakeholders that affects people's lives; and
More buy-in from governments to institutionalize evaluation.
This programme has received technical and financial support from the Benin government, the West African Economic and Monetary Union, the West African Development Bank and the William and Flora Hewlett Foundation.
Highlights of the program
As of March 2020, the WACIE program trained 86 policymakers, provided three bursaries, and presented on the program in eight international evaluation events, including three francophone webinars.
2020
March
Workshop by the ILO, Innovations for Poverty Action, and the Agence Francaise de Developpement, Abidjan, Côte d'Ivoire
Anca Dumitrescu was invited to participate in a workshop organized by the ILO, Innovations for Poverty Action, and the Agence Francaise de Developpement, on impact evaluation of youth employment programmes in the Sahel region. Fourteen proposal teams from West Africa participated in the workshop, which was followed by a public conference with policymakers, African Development Bank, World Bank, and other regional experts. Anca was one of several evaluation experts tasked with providing technical assistance to proposal teams, and participating in several panels on the priorities of technical and financial partners in the framework of impact evaluations.
2019
January
The first official conference of the WACIE programme, Cotonou, Benin
The first WACIE conference hosted over 130 attendees, including funders, implementers, regional multilateral institutions, and government officials. The conference was a three day bilingual event with the first day dedicated to WACIE and the preliminary year 1 findings and the remaining time for workshops, regional panels, and other topics of interest. The conference established the WACIE program as a resource for impact evaluations in West Africa.
February
Meeting with West African Development Bank (BOAD), Lomé, Togo
Representatives from the WACIE Secretariat, 3ie and the Government of Benin met with the president of BOAD. They discussed BOAD's support of WACIE, upcoming activities, and future collaborations.
March
African Evaluation Association conference, Abidjan, Côte d'Ivoire
Deo-Gracias Houndoulo and Anca Dumitrescu represented WACIE at the African Evaluation Association conference. They presented on the finding of the WACIE scoping study and had a poster presentation.
May
Capacity building training, Abidjan, Côte d'Ivoire
The WACIE program conducted a three-day training with 46 M&E directors from the national ministries in Côte D'Ivoire. The training provided the attendees with options to develop more rigorous monitoring and evaluation plans.
The WACIE program hosted a webinar in French with Twende Mbele to discuss how strengthening national evaluation systems can facilitate funding and implementation of impact evaluations. There were 30 attendees.
In a second webinar, the WACIE Secretariat discussed evidence gap map methodology and its use in WAEMU countries. 20 attendees were present at this webinar.
2018
May
John Hopkins University awarded the contract to conduct the WACIE scoping study. This exercise was aimed at identifying key stakeholders, as well as identify key needs and expectations for each stakeholder group in regards to impact evaluations for the eight countries that comprise the program.
June
Establishment of WACIE Secretariat in Cotonou, Benin
Establishment of WACIE Secretariat in Cotonou, Benin
August
WACIE launch at the Benin Evaluation Days conference, Cotonou, Benin
Over 300 attendees from West Africa and beyond attended the conference. Abdoulaye Gounou from the Government of Benin and Sara Pacqué-Margolis, former 3ie Washington Office director at were keynote speakers. The WACIE program was formally introduced, and special workshops were held with the the focal points to discuss our mission, design the WACIE logo, and establish the next steps of the program.
September
Evidence 2018 conference by Africa Evidence Network, Pretoria, South Africa
Anca Dumitrescu, Senior Program Manager at 3ie, and Deo-Gracias Houndolo, WACIE Secretariat Regional Coordinator, attended the conference. Deo participated on a panel on networking between Francophone and Anglophone Africa: Bridging the post-colonial divide. The conference provided an opportunity to publicize WACIE and explore collaborations between the Francophone and Anglophone worlds.
October
Global Evidence and Implementation Summit 2018, Melbourne, Australia
Abdoulaye Gounou, WACIE Government of Benin representative, attended this summit where he spoke on the panel "Building Responsible Government" and presented on the WACIE program.
2017
November
Multi-year grants received for the inception of the WACIE program.
Scoping study and literature review
To examine and document evaluation capacity and needs in eight countries under the WACIE program, 3ie commissioned Johns Hopkins University to conduct an exploratory study to examine the situation in terms of demand and supply of impact evaluations, experiences and infrastructural capacities for the implementation and use of evaluation results. The findings of this exercise have been compiled into a report that has been made available in English and French.
Read the scoping report in English | Read the scoping report in French
Download presentation on the state of evaluations in West Africa (French)